Feb 6, 2002
35,005
26,049
136
If that's how you take the facts, you're not doing much better than they are.

I will reiterate that I understand their protest, and I oppose the Republican's response. Nevertheless, your conclusions are clouded in your own hatred.
I guess we should have love and admiration for these Republicans in the Tennessee legislature. Seems I'm the one in error.
from Gloria Johnson to which one of the GOP Rep was forced to confess
"You know, I've been sitting in that body for a while. I hear racist statements all the time. And it was just a few weeks ago that one of my colleagues in our criminal justice committee, we were — we had a bill. They have a bill to bring back the firing squad and the electric chair and one of my colleagues said, 'I think we should bring back hanging by a tree.' He literally suggested lynching. I think it's very clear. There have been statements in committee for years, and they've made themselves clear. If you heard the questioning of those two young men compared to my questioning, you definitely heard racially tinged questions. It's blatant, quite frankly."
Rep. Gloria Johnson revealed to CNN's Don Lemon that she has heard racist statements "all the time" in the Tennessee State House where she serves.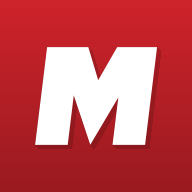 www.mediaite.com