Intel NUC mini PCs with Braswell chips priced at $140 and up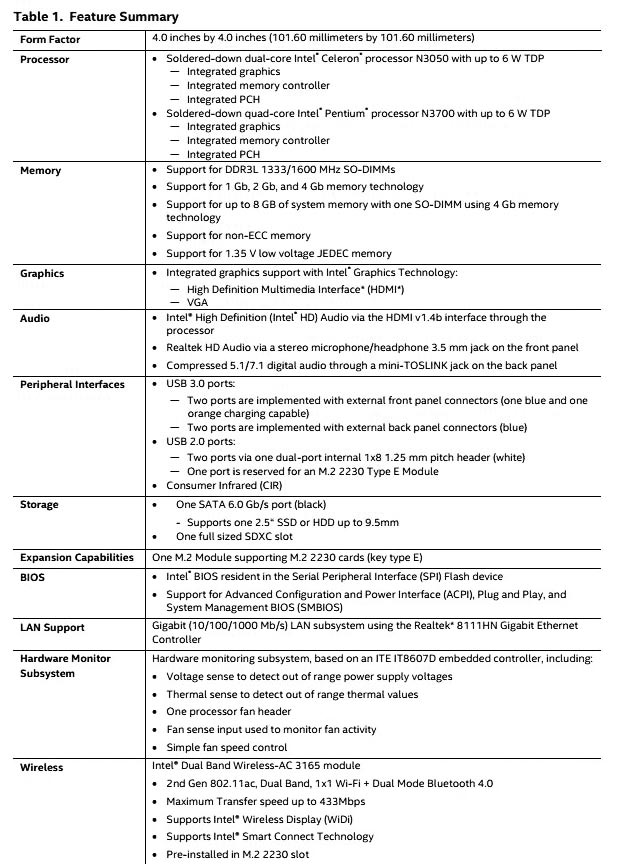 Intel is adding a few new low-power models to its NUC line of tiny desktop computers. The new models feature 6 watt processors based on Intel Braswell architecture and price tags starting at around $140 or less for a barebones model.


The Intel NUC5CPYH features a 1.6 GHz Intel Celeron N3050 dual-core processor while the NUC5PPYH has a 1.6 GHz Intel Pentium N3700 quad-core chip. Both processors are 14nm, 64-bit chips with support for up to 8GB of RAM. They're low power processors based on the same architecture as the latest Intel Atom chips, but they consume a bit more power and should offer better performance.

The Pentium chip has Intel HD graphics with a base clock speed of 400 MHz and burst speeds up to 700 MHz, while the Celeron model has less powerful Intel HD graphic with a clock speed of 320 MHz and burst speeds up to 600 MHz.

Intel's NUC5CPYH mini PC should be available soon for around $140 or less, and a few stores including MacMall, ShopBLT, and PC Connection are already taking orders. MacMall is also taking orders for the NUC5PPYH for about $180.
www.fanlesstech.com/2015/05/first-look-intels-braswell-nuc.html
http://liliputing.com/2015/05/intel-nuc-mini-pcs-with-braswell-chips-priced-at-140-and-up.html
AnandTech: The ASUS Zenfone 2 Review
When I think about ASUS, the first thing that comes to mind are their PC components like motherboards, GPUs and the like. I also think of their desktop and laptop computers. Part of that is probably due to my longstanding interest in PCs and PC gaming, but even so, the idea of ASUS as a smartphone company is one that I don't think about that often. However, ASUS has been offering smartphones since the days of Windows Mobile, and they've been a very important player in the Android tablet space with their transformer tablets and both generations of the Nexus 7. With smartphone + tablet hybrids like the ASUS PadFone, it was seemingly inevitable that ASUS would become a competitor in the world of discrete Android smartphones.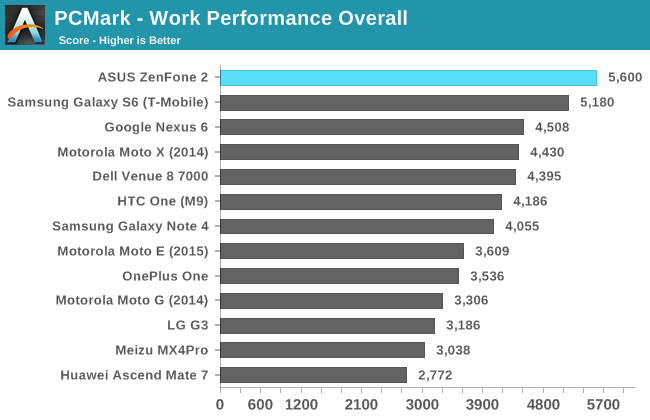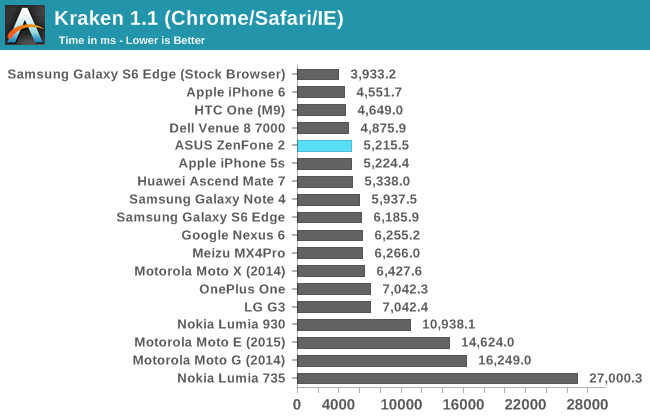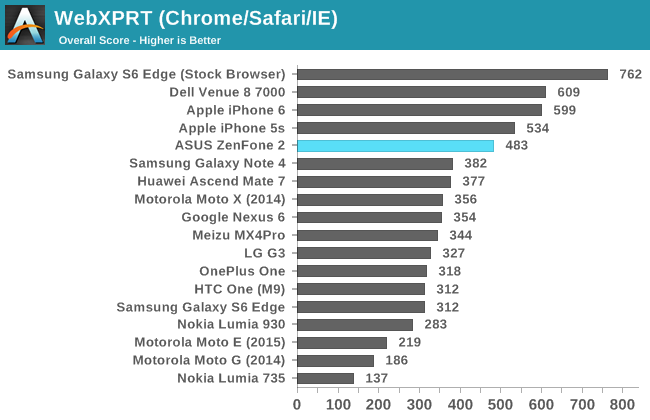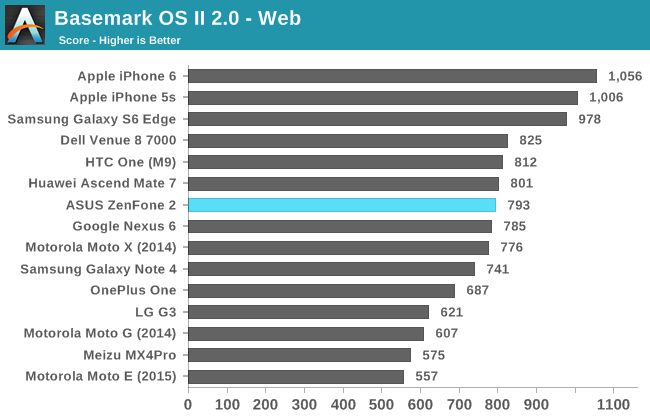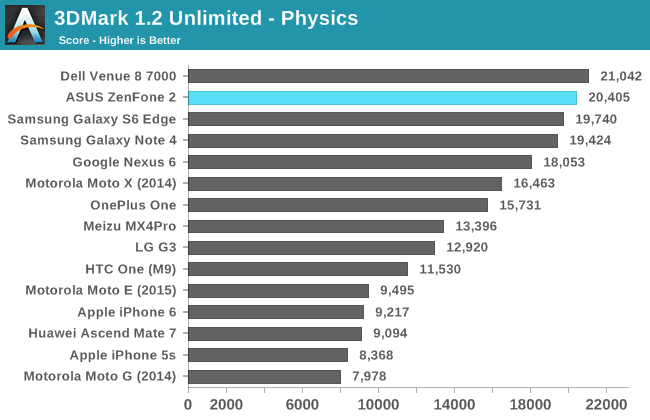 I think it's a bit unfair to say that the ZenFone is the fastest device when it only comes first in a single test, but even without considering the photo editing test it's clear that the ZenFone 2 offers great performance. Even more amazing is that at times it can trade blows with flagship phones that cost much more than it does. Perhaps due to the fact that it's the only x86 Silvermont-based phone in our benchmarks its relative performance can bounce around versus the competition, but on average it comes rather close to delivering the kind of CPU performance we've seen from the flagship phones over the past year.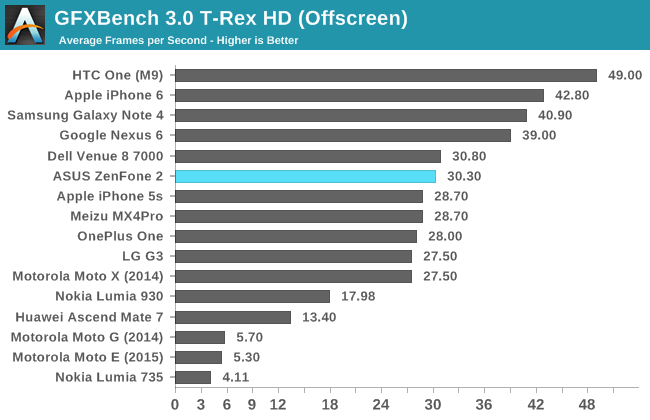 ASUS, with the help of Intel, is really pushing the limits of what a smartphone can be when it has to meet such a low price. The ZenFone 2 offers CPU performance that should probably be creating some concern at Qualcomm, Apple, and Samsung. It's very competitive with the silicon that we see in the most expensive flagship phones available, and both ASUS and Intel should be proud. The SoC's GPU performance competitive with the last generation of flagship devices. While that sounds like criticism, the ZenFone 2's GPU performance is actually well ahead of the other devices that compete with it on price. Intel also handles the throttling of their SoC very gracefully, with GPU performance dropping to a point where it can be maintained for long periods of time rather than repeatedly rising and dropping due to the governor always targeting maximum performance.
www.anandtech.com/show/9251/the-asus-zenfone-2-review
Atom x7 Z8700 ''Cherry Trail'' Gaming Videos - Part 3
-
Runescape
- Call of Duty: Modern Warfare 3
- Diablo III: Reaper of Souls
- Path of Exile
- FIFA 14
-
Roboto
-
Guild Wars 2
- Dota 2
- League of Legends