Jul 28, 2003
1,730
554
136
I find it interesting that they don't mention Excavator any more in the IPC prediction. Piledriver and Steamroller parts are still shipping (making them "current core") and it is easier to achieve the "over 40%" improvement over them than it is over Excavator.

As I've said before when directly compared to Excavator I heard and seen AMD using term "up to" as a prefix. And that started to happen quite recently.
Point is heard. But XV is also a "current core". And the last official slide making a clear distinction was this one: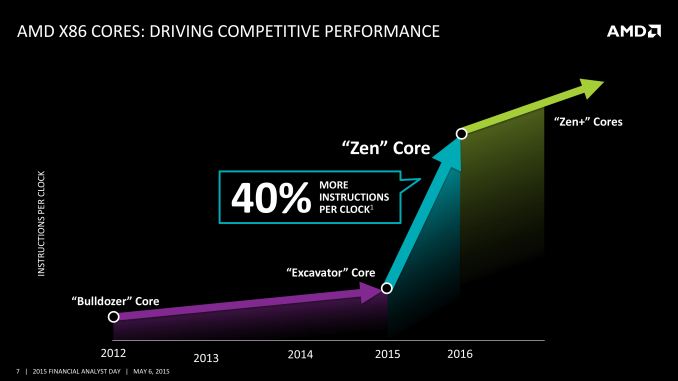 Maybe I asked this already, but does "up to" still refer to IPC or something else instead (for example per core performance)?