Jun 17, 2010
3,825
2,300
136
That's a LOT of "maybes" and appeals to authority for shit you can't reproduce.

But OK.

Again, the ONLY reproducible effect of EMF on the human body is HEAT when the EMF is at sufficient wattage to produce it.
And you sound awfully sure of your conclusion that seems to be based on a high school level understanding of RF radiation and light in general. Microwave ovens are continuous wave 2.4GHz at around a kilowatt and communications equipment is modulated CW in the microwatt to watt range … completely incomparable to potentially megawatt level pulsed radiation. I think you should ask yourself if a study on the effects of purposely exposing a human to megawatts worth of pulsed RF would be ethical (and therefore if it would exist) and if it was done by the military if it wouldn't be classified. But here, have a peer reviewed study on the effects of RF on brains and skip to the military section. How's that for appeal to authority? It's a meta study but you can read the references if you'd like.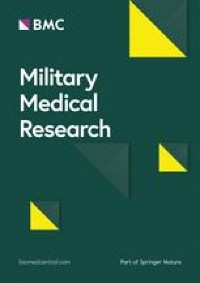 This study concerns the effects of microwave on health because they pervade diverse fields of our lives. The brain has been recognized as one of the organs that is most vulnerable to microwave radiation. Therefore, in this article, we reviewed recent studies that have explored the effects of...
mmrjournal.biomedcentral.com