Found this comparison between Skylake with/without eDRAM @ Cinebench R15.
i7-6700HQ and i7-6770HQ have the exact same clockspeeds and TDP (2.6-3.5 GHz, 45W), so it should be reasonably fair. 128MB eDRAM improves performance by 8-9% here: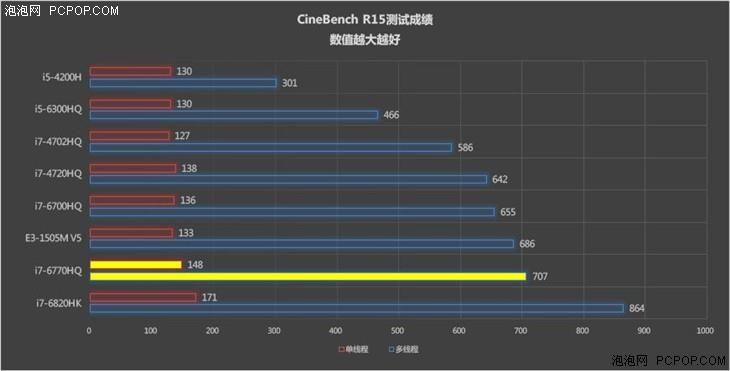 Will LGA Skylake-S GT4e make it to retail? Could be an interesting part, while we wait for 2018 Coffee Lake (mainstream 6C/12T + GT3 with eDRAM).
Also related, AnandTech has an article about memory scaling on Skull Canyon:
I suspect that the processor configuration (128MB eDRAM) is playing a major role in ensuring that the experience with normal real-world workloads remains the same irrespective of whether it is running a 2400 MHz C16 kit or a 3000 MHz C16 one. The eDRAM keeps the obvious memory bottleneck - the iGPU - from being bandwidth starved, and it can also better feed desktop applications in some situations as well. However if that's the case, then desktop and notebook system users with a different non-eDRAM processor might observe different results.
http://www.anandtech.com/show/10602/memory-frequency-scaling-on-skull-canyon
Last edited: