Apr 8, 2013
14,970
11,600
136
One confirmed dead so far, but 99 people are unaccounted for. Most of those were likely absent/on vacation at the time, but it also seems likely they'll find more bodies in the rubble.
Here is a video of the building suddenly collapsing.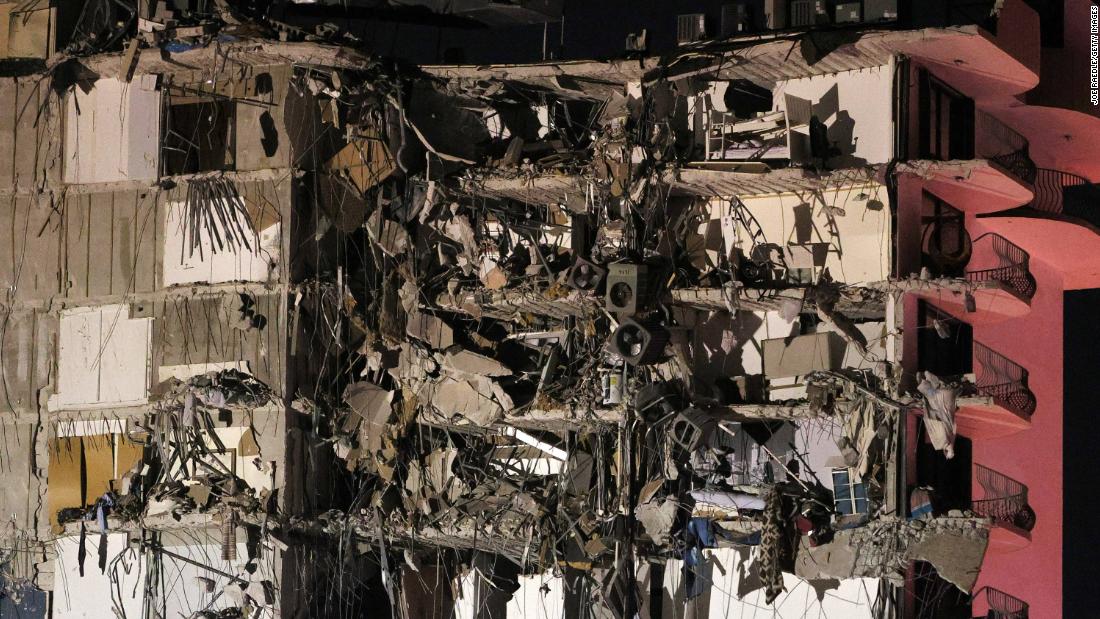 At least 99 people are unaccounted for after a building partially collapsed in Surfside, Florida. At least one person was killed and at least 11 were injured. The Miami-Dade mayor said at least 102 people have been accounted for as rescue efforts continue.

www.cnn.com
Frankly, I'll be surprised if only one dies from this.
My issue here is how does this happen? When have buildings just suddenly collapsed like anywhere in this country? This is the kind of thing that sometimes happens in developing countries with no building codes.
Article suggests that the cause might be a couple of things. The building was built on "reclaimed wetlands" and has been slowly sinking. Also, construction of a nearby building may have damaged the foundation.
Someone certainly effed up here. Huge lawsuits will definitely ensue.