Oct 22, 2004
769
1,230
136
Due to the popularity of my speculation series, and spurred by Mockingbird's recent promotion of the series — amusingly speculating on the series itself — I have scanned my brain for upcoming and exciting technology about which I could poll the knowledgeable forum members here. My previous threads in the series have generated a lot of interesting discussion.
So here goes: What will AMD's "super APU" look like? This has intrigued me for a while now. By "super APU", I mean an APU with high-bandwidth memory (HBM), thus fully enabling the processing potential of an APU. Current APU performance is severely limited by memory bandwidth.
A super APU would be great for many markets, including notebook, small-form-factor and thin-client desktop, server/supercomputer, and embedded (consoles, in particular).
​
We have seen what a super APU may look like and how it may perform through AMD's partnership with Intel on the Kaby Lake-G chip. This chip has a H-series Intel CPU connected via PCI-Express to an AMD GPU with 4 GB HBM connected via Intel's EMIB, all integrated on a single package. That AMD agreed to this partnership probably means that their own all-AMD solution will not be ready until 7nm at the earliest. But we know they have all the ingredients for a successful product, and we know high-performance APU is a big part of their exa-scale research.
I have previously speculated about what AMD's server APU may look like in an earlier thread (
here
). If AMD can crack the problem of making multiple GPU complexes ("GCXs") function as a single GPU, such a chip could also be very attractive to the gamers in the HEDT market, as a 4-die ThreadRipper APU based on it would pack quite a punch.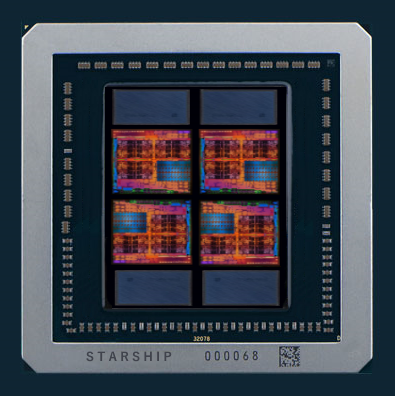 My full speculation series
.