So reduction of just 30mm2 in die area can result in a temperature hike of 30 degrees Celsius??? :-O

7 nm lithography process - WikiChip

If you (and other people on this forum) are right, why is WikiChip comparing Intel 4 to N7?
The WikiChip overview pages were made back when Intel called their Intel 4 process for "7nm". That's why it's in a section with N7 under the label "7nm lithography".
It has absolutely nothing to do with any other characteristic of the process.
If you want some insight from WikiChip into Intel 4, you could read the recent article on it: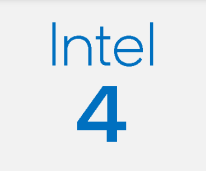 A look at Intel's next-generation high-performance process technology, Intel 4.

fuse.wikichip.org
From the conclusion:
On paper, those PPA characteristics positions the company's new Intel 4 process at performance levels better than TSMC N3 and Samsung 3GAE. On the density front, Intel 4 appears highly competitive against N3 high-performance libraries.

....

With the Intel 4 process detailed in this article, the company's ability to regain its leadership position in the semiconductor industry rests entirely on its execution.