Feb 4, 2009
32,947
13,797
136
Gotta watch the video it is short, pay close attention to his word choices, they are perfect.
Sorry about it being a crappy format cnn video.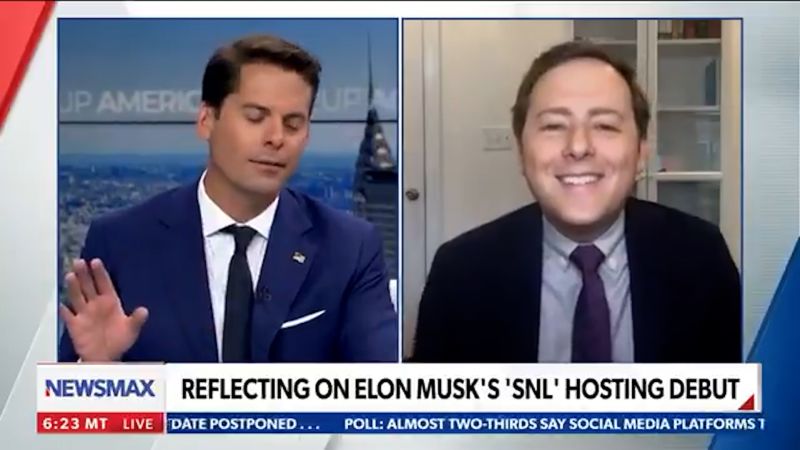 David Litt, a former speechwriter for President Obama, was booked on Newsmax to discuss Elon Musk hosting an episode of "Saturday Night Live." Instead, Litt blasted the conservative network for spreading lies about election fraud.
www.cnn.com
I did some business with a speech writer guy 6 years ago. I don't claim to know the guy well but I do have a thing for spoken word and that dude could speak or get answers without directly asking. Similar to this video.