Aug 25, 2001
55,135
9,178
126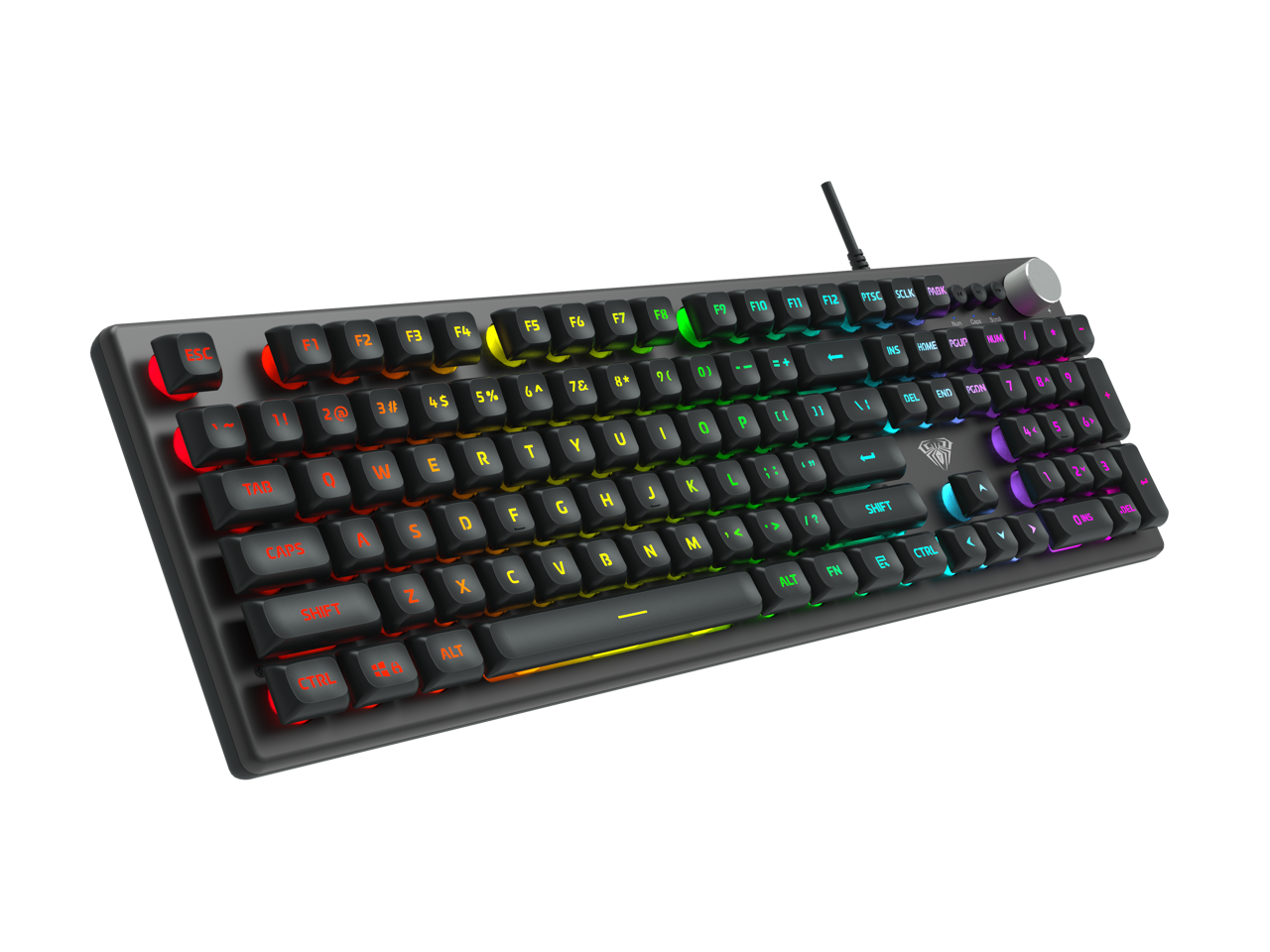 Aula F2028 Mechanical Gaming Keyboard- RGB LED Backlit Wired Keyboard with Blue Switches for Gaming, PC- Full Key N-Rollover- Anti Ghosting $29.99
I hope that these don't suck. I bought a "few" of them. "Blue" keyswitches, which I like (probably clones, not real Cherry). Looks like an actual volume knob?
Edit: Just got mine today, opened one up, hmm, keys are SQUISHY, and NOT CLICKY. (I've used real "Blue" and "Blue-clone" switches. These are NOT those.)
Used the keycap-puller (yes, they include one), and underneath... YEP, MEMBRANE.
FALSE ADVERTISING BY NEWEGG.
Sorry to anyone that bought these, based on Newegg's title listing, which I originally just copy+pasted into my thread. I have updated the title.
I am somewhat disappointed by that, the keyboard feel is fairly poor, and the keyboard does not appear to have a "Rainbow RGB" mode as pictured on Newegg's site either. It does have various colors, as well as a color-cycling mode, but not any sort of "effects" modes that some keyboards (inclulding other presumably real mechanical AULA keyboards) have.
It does have a solid white backlight mode, to answer one person's question.
And of course, it DOES have a volume KNOB. Which can also be used to adjust backlight brightness.
Overall, not a horrible keyboard, but my hands are already fatigued typing in this update using it.
Last edited: