Hi
I need to buy a new hard drive. I would prefer a m.2 NVME drive but only have one slot in my b450 tomahawk. Should have gone the x570. RIP.
The drive will roughly be mid tier in performance.
Currently thinking of getting an expansion card and maybe stealing my wife's motherboard next upgrade (it has an extra nvme slot). I will use the 1, 4 and 5 slots.
The slot it is going in is a PCIe express 2.0 x16 slot so I should get 8 Gb/s vs the 6Gb/s of a SATA drive?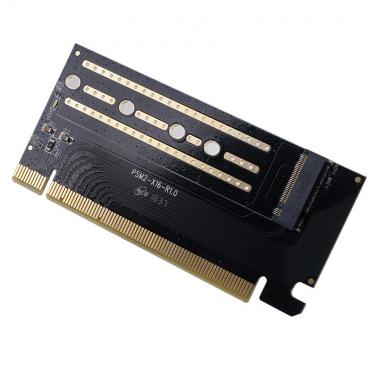 Buy Orico M.2 NVMe to PCIe 3.0 X16 Expansion Card - Buy Now, Pay Later + FREE pick-up & same day dispatch!

www.umart.com.au
My second question is, my board supports m.2 PCIe 3.0 x4.... so a maximum link speed of 4Gb/s. Being slower than the SATA connection does not seem right to me? What am I missing? Is this an issue of looking at link speed when I should be looking an bandwidth throughput?
Thanks in advance