Ib is not good for 4.5
I would say 4 or 4.2 same as bwe. More like 4.0 As ryzen is a 3.9 chip.
A ryzen is not "a few percent better ipc" than ib. Its at aprox hsw/bwe level. Ipc is hard to come buy let not call it few.

Anyway i would only consider 8700 non x for 144. And that upgrade would be less than what a good game patch could give. 25% on a good day. A bit meh imo.

Buy some other gear instead and wait for zen2/cl 8c in a year/year half would be my advice. Its not worthwhile now.
Ivy Bridge was most certainly good for 4.5GHz:
https://www.anandtech.com/show/5771/the-intel-ivy-bridge-core-i7-3770k-review/4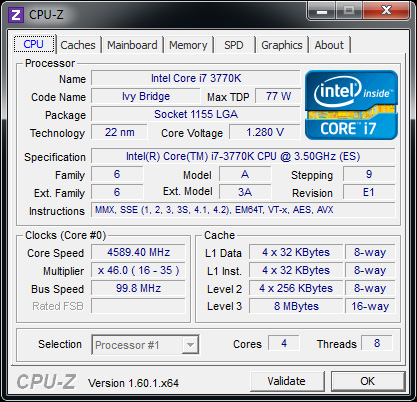 Please show me a screenshot of an air or even water cooled Ryzen running anywhere NEAR 4.6GHz. You won't. Ivy Bridge has a higher overclock ceiling than Ryzen. Therefore the OPs 4930K, should he decide to overclock it, would most likely match or exceed the performance levels of a 1600X @ 4GHz. Thats where my sidegrade comment came from.
Last edited: