Aug 14, 2000
22,000
1,116
126
Full letter
LTT coverage
My thoughts
I think this is wrong and to be completely fair, I called out this behavior when AMD played similar shenanigans with TPU and Tech Report.
As for the "gamers" comment above, as of right now I don't give a crap about ray tracing, and even less of a crap about DLSS. I own a 2060 Super and never use any of those features by choice, for various reasons. Perhaps in 3-5 years with 2-3 new generations of cards, my opinion might change.
Rasterization is by far the most important feature for me, and I'm not a minority by any stretch of the imagination: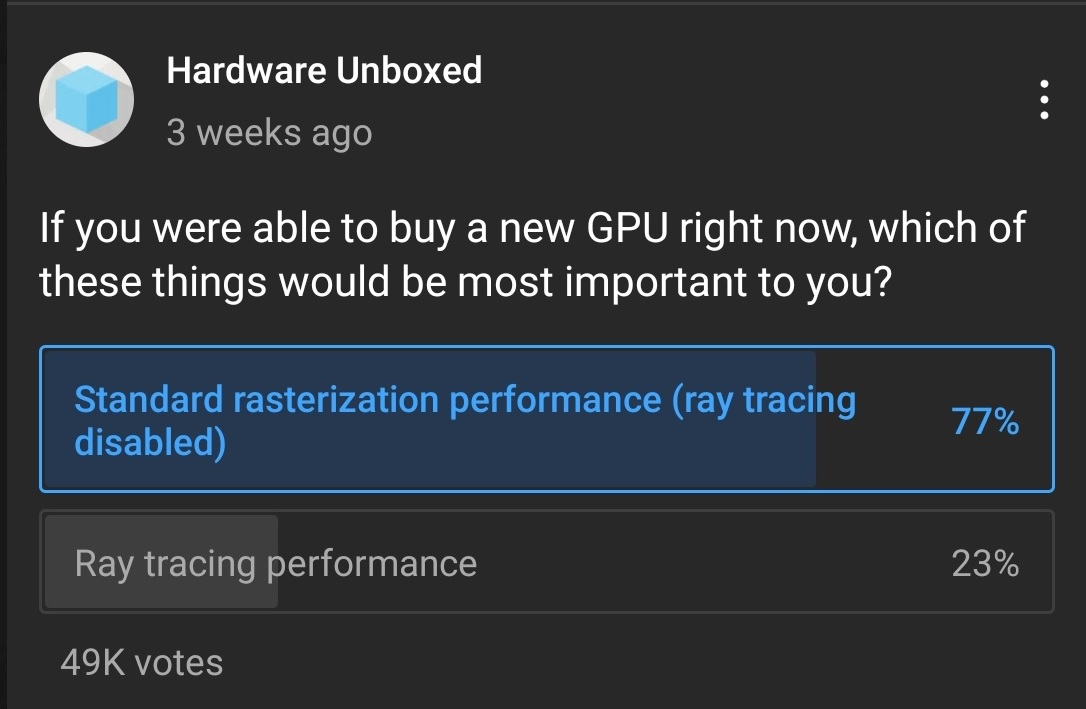 Update: nVidia now retracted
I'm not surprised they retracted but I expected it to take longer along with a "it was an internal draft that was never supposed to be released", or similar.
Last edited: