Jul 11, 2001
30,541
3,721
126
Are you into laser pointers?
I bought a couple of cheap laser pointers some years ago. Both kaput now. They included a pen (i.e. you could write with it if you wanted), were 650nm wave length (red), and used 3x LR44 alkaline cells. Said on the sticker that they were <5mw power.
I found these useful for touring the house, e.g. with friend or contractor, you can point to something and they see what you're referring to.
Well, in realizing today that the LR44 cells I bought in 2005 are sketchy at best or useless, I bought some cells and looked into laser pointers.
A thing is, green pointers (usually 532nm wavelength) look brighter because the human eye perceives green light better than, say, red or violet... or blue. So, most people would get a green laser pointer. However, I'm not most people. In fact I'm "color blind." Not totally. I have deuteranopia, meaning I'm missing the green cones in my eyes, it's hereditary. So, I figure maybe a green pointer isn't the best idea for me. So, I bought a set of red pointers, 650nm, like the last ones I had. They are cheap, supposed to be 1mw, but a video I just watched tested a red, a green and a blue one, all of which look like the ones I bought and the blue was 27mw, the red was 57mw and the green emitted 79mw! Not to be messed around with. These all use 2x AAA batteries. I see a lot for sale on ebay that use rechargeable 18650 lithium batteries. I figure I prefer the AAA idea, already having eneloops.
Are 1mw laser pointers really 1mw?
I bought this: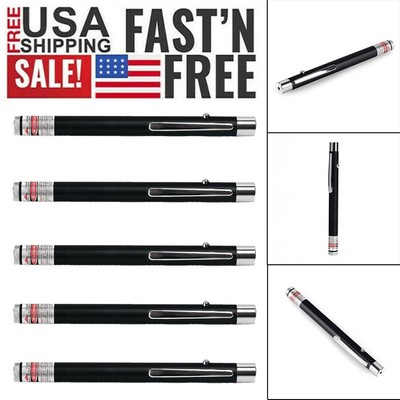 Specifications Material: Aluminium alloy Wave length: 650nm Normal operating temperature :15-30 degrees Storage Temperature: -10℃ -40℃ Power supply: 2 * AAA Batteries (Not included) Laser color: Red Original box: NO Pen Color: Black Item size: 155 * 13mm Laser Power: 1mW Package Includes 5 x Red...
Last edited: