Aug 25, 2001
55,989
9,873
126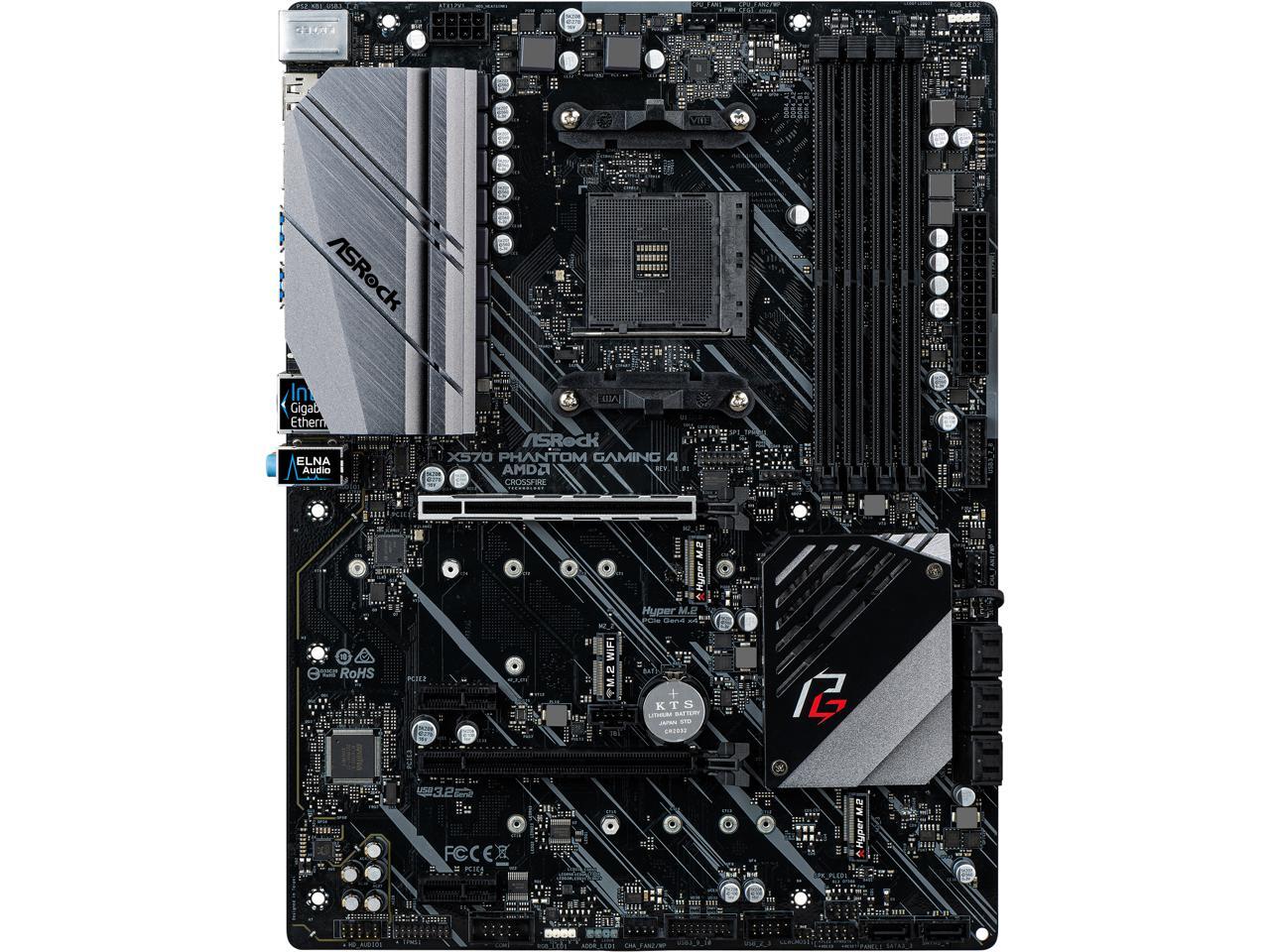 ASRock X570 PHANTOM GAMING 4 AM4 AMD X570 SATA 6Gb/s ATX AMD Motherboard $139.99
AMD RYZEN 5 3600X 6-Core 3.8 GHz (4.4 GHz Max Boost) Socket AM4 95W 100-100000022BOX Desktop Processor + OLOy 32GB (2 x 16GB) 288-Pin DDR4 SDRAM DDR4 3000 (PC4 24000) Desktop Memory
$299.98
In stock. Limit 5 per customer.
If you get both of these, you'll have a decent starter kit for an AM4 / PCI-E 4.0 / X570 / 3600X rig, which you can then drop in a PCI-E 4.0 x4 NVMe SSD, and a RX 5500(XT) card, without fear of "slowdown".
State-of-the-art for $440, people!
If you need the AX200 wifi card and antenna bracket/antenna bundle, it's $30.99.
Likewise, if you need the 2.5GbE-T RealTek 8125 chipset port, get one off of ebay for $20-30, with a RealTek 8125 PCI-E 2.5GbE chipset.
(Couldn't find any suitable ones on Newegg, and their search appears to be down right now.)
Edit: Here's a Combo with the 3600X and 32GB of OLOy DDR4-3200 for $304, $4 more than the above, with 3200 rather than 3000 RAM, might be preferable to spend the small amount extra.
AMD RYZEN 5 3600X 6-Core 3.8 GHz (4.4 GHz Max Boost) Socket AM4 95W 100-100000022BOX Desktop Processor + OLOy 32GB (2 x 16GB) 288-Pin DDR4 SDRAM DDR4 3200 (PC4 25600) Desktop Memory $303.98.

Last edited: