It's 6/6/8/10 cores for Broadwell-E, which leaves open the possibility that the 6/6/8 will retain similar configurations and pricing to Haswell-E, and the 10 core is $2,000.

Some people will still buy the 6950X just because it raised the bar for performance, but it's not exactly the offering that even HEDT buyers are looking for.
That's a good point. We still don't know the actual prices to assume that 6950X is $999. It could be more expensive. $2000 though seems way too steep.
This sucks. I would feel bad buying a new "enthusiast" CPU with a two-year old architecture no matter how many cores it has, but everyone will make you feel bad for buying the mainstream i7 actually of the latest architecture because it's a quad-core. Can't win no matter what.

Mainstream hexa-core; why can't Intel give us that...
I think you can "win" depending on your own needs. If you need the absolute fastest gaming performance, an i7 6700K @ 4.8-4.9Ghz will beat any BW-E in almost all modern games. If you need great gaming performance + multi-tasking for things other than games, then you choose BW-E. What makes it tricky is predicting gaming performance in future games, including DX12 games. Compared to launch prices, Z170 boards are dropping fast. The very high-end Gigabyte Gaming 7 Z170 is only
$170
but is stacked to the moon and back in features. Right now you cannot get an X99 board for $170 that has USB 3.1, dual Ultra M.2 slots, Creative SoundCore 3D chip that blows
every
other X99 motherboard away, besides possibly the Asus X99 Rampage boards.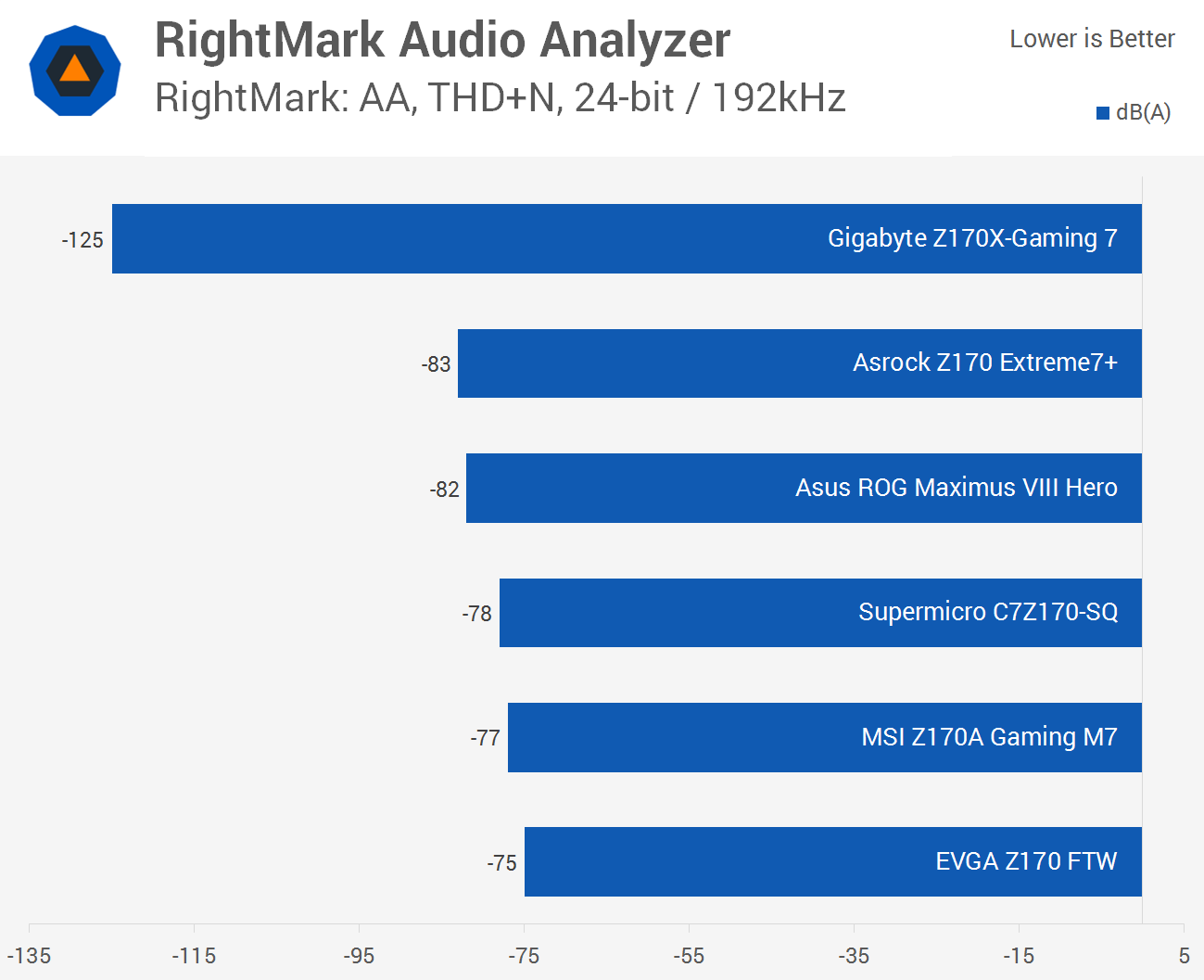 Source
All of a sudden, if you are using speakers, not headphones, to match this you'd need to get an X99 board + a dedicated sound card or
you sacrifice sound quality.
Many PC gamers will deny deny that onboard sound is good enough but facts are facts. It's good enough but it's not great enough.
Also, if don't need more than 1 GPU, you can get a good Z170 motherboard for $110-115. For a lot of Z170 buyers, this board should meet their needs easily.
http://www.newegg.com/Product/Produ...cm_re=Z170_motherboard-_-13-157-634-_-Product
What about X99? If you start nit-picking detail-by-detail, you cannot get a $115 X99 board, and it's going to be impossible to get a $170 X99 board with USB 3.1, dual Ultra M.2 slots and awesome sound.
So I guess I was too critical of the 6700K to some extent; there are some advantages that could be a lot bigger than they first appear.
Also, with a very basic
$25-30 cooler
, you can max out the 6700K without any effort. It's going to be much harder (if not impossible) to contain the temperatures of a 6-10 core BW-E @ 4.6-4.8Ghz on such a budget cooler. I am not going to lie though as there are
$40 coolers
that could do it hehe.
Source
Of course some of these factors I mentioned don't matter if a gamer already has a high-end CPU cooler that can be re-used, if a gamer is using headphones where the X99's amp is doing the work / if a gamer carries over a dedicated sound card from a previous build. If these points do matter though, the X99 setup will cost more since you'd need a higher end CPU cooler and a higher-end mobo with better sound or a better sound card. The Z170 user can just use that $ saved and get a 950 Pro 256GB PCIe SSD or step-up from the GTX980 to the 980Ti as an example. It's places like MicroCenter that make X99 so much more attractive.
It is frustrating that Intel is splitting the platforms like that. I'd take a 6-core mainstream CPU on the latest architecture, but a lot of people on these boards resent such an idea...for some reason. :\
Last edited: