Elite Member
Super Moderator
May 4, 2000
16,069
7,364
146
https://www.tomshardware.com/news/sales-of-graphics-cards-hit-12-1-billion-in-q1-2021
Today the average price of an entry-level graphics card is $496, a mid-range board costs $809, and a high-end GPU carries an $1,358 price tag, according to JPR.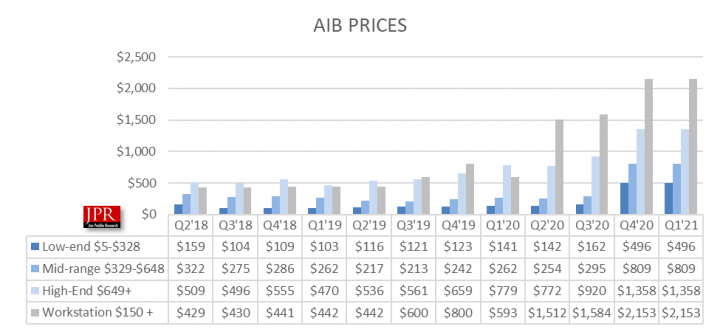 I know I'm in the minority here since this an PC enthusiast forum, but there's just no way I'm paying these prices for a consumer GPU.
I'd think if this pricing increases at the same pace over the next few years, there will be more and more people who begin to feel the same way.