ARM just announced their 2022 slate of CPU + GPU silicon IP yesterday, including the codenamed Makalu-ELP Cortex X3, Makalu Cortex A715 and a power optimised rehash of A510 (codenamed Klein).
It appears that a true successor for A510 codenamed Hayes is scheduled for 2023 to coincide with Hunter/Hunter-ELP big/bigger cores, and 2024 big cores codenamed Chaberton, all it seems in keeping with the mountain naming scheme.
There is also the obligatory new GPU IP Mali G715, and a new flagship GPU branding with Immortalis G715 - this flagship also has ray tracing on top of the Mali feature set.
Cortex X3 info
link
.
Cortex A715 info
link
.
Cortex A510 rehash info
link
.
Mali/Immortalis G715 info
link
.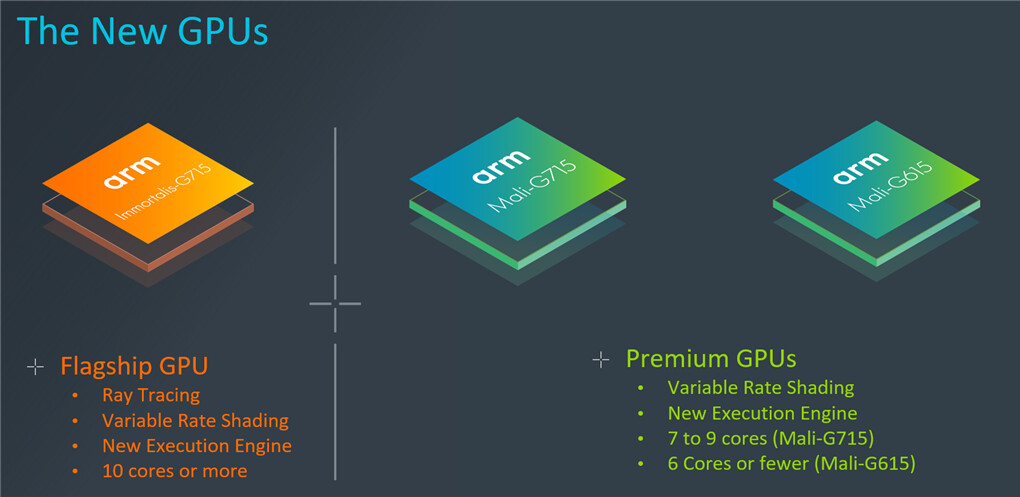 Last edited: