Found this to be a thought provoking read:
What once seemed like a bracing intellectual movement has degenerated into a pack of abusive, small-minded bigots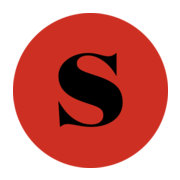 www.salon.com
Summed up as follows:
To conclude, let me bring things full circle: At least some studies have shown that, to
quote
Phil Zuckerman, secular people are "markedly less nationalistic, less prejudiced, less anti-Semitic, less racist, less dogmatic, less ethnocentric, less close-minded, and less authoritarian" than religious people. It's a real shame that New Atheism, now swallowed up by the IDW and the far right, turned out to be just as prejudiced, racist, dogmatic, ethnocentric, closed-minded and authoritarian as many of the religious groups they initially deplored.
The issue, as usual, in my opinion at least, is ego certainty, an unconsciously motivated need to be right with any who doubt representing a threat. Where the need for ego affirmation exists, enemies, a threat, will always be created, seems to me.
Curious to hear any critique of the article or personal observations etc.