Im gonna jump on this 1-year necro and say that casio has a gorgeous watch which will almost certainly be my next purchase;
Casio Oce
anus
(that ONE time where misspelling a brand would have been cool)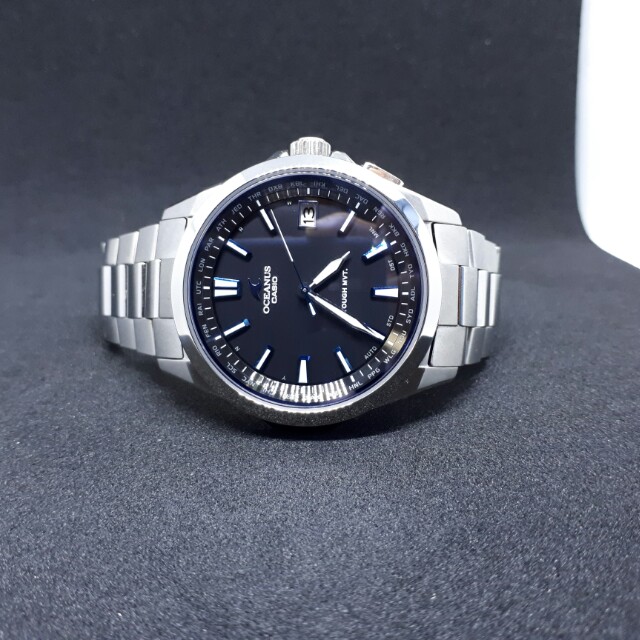 Circa £500 or $620 (¥68000)
https://casio.jp/wat/oceanus/3hans/
Uses the same waveceptor movement + radio control to be always accurate to the second, including calendar. Totally solar powered, several months of autonomy.
Hardened titanium chassis, sapphire crystal, mirror polish.
The name is stupid (how hard was it to make it "oceanOs") and the dial is underwhelming, but build-wise it has little to envy to a grand seiko.
Not that you would *need* a watch, but if you do buy watches for the functionality, this is endgame stuff.
Good choice. The dial really isn't lacking IMHO. Nice and clean. I have an Oceanus myself and it has been a great watch.
Mine:
https://shop.r10s.jp/wassyoimura-japan/cabinet/2014-2/606859.jpg
1