Woodward and Costa write that Milley, deeply shaken by the assault, 'was certain that Trump had gone into a serious mental decline in the aftermath of the election, with Trump now all but manic, screaming at officials and constructing his own alternate reality about endless election conspiracies.'
Milley worried that Trump could 'go rogue,' the authors write.
"You never know what a president's trigger point is," Milley told his senior staff, according to the book.
In response, Milley took extraordinary action, and called a secret meeting in his Pentagon office on January 8 to review the process for military action, including launching nuclear weapons. Speaking to senior military officials in charge of the National Military Command Center, the Pentagon's war room, Milley instructed them not to take orders from anyone unless he was involved.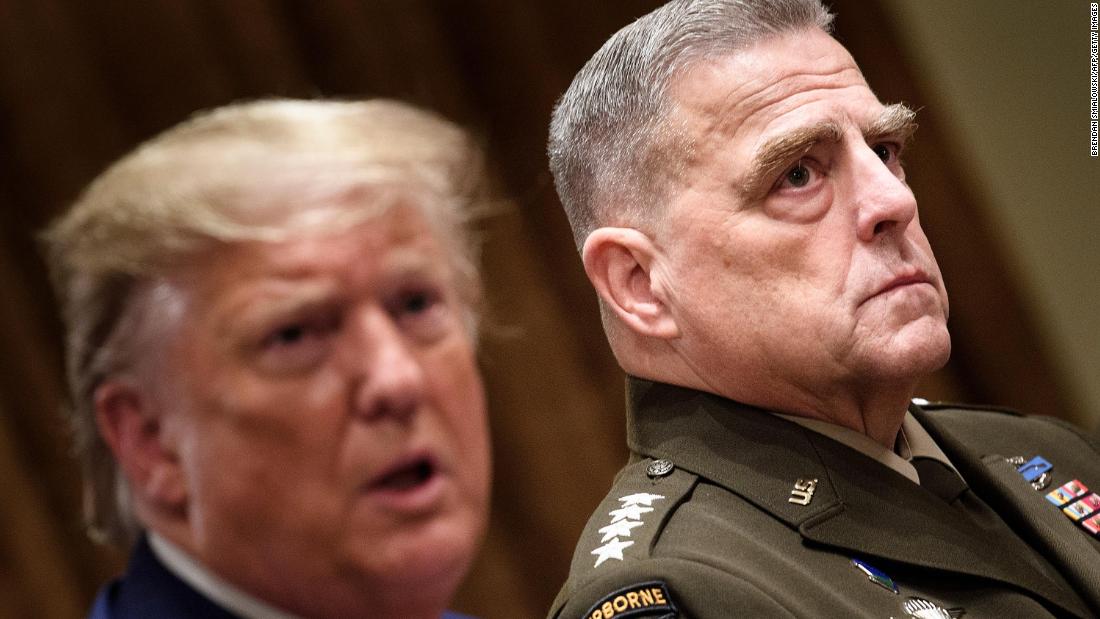 Two days after the January 6 attack on the US Capitol, President Donald Trump's top military adviser, Joint Chiefs Chairman Gen. Mark Milley, single-handedly took secret action to limit Trump from potentially ordering a dangerous military strike or launching nuclear weapons, according to...

www.cnn.com
This stuff is pretty crazy. I think it deserves a congressional investigation to fully understand Milley's actions. And this is the man that Republicans want to run again?