Mar 27, 2009
12,968
221
106
Recently there has been a lot of commentary in the Anandtech Video card forum about how Nvidia's GTX 1050 and GTX 1050 Ti (set to release Oct. 25th) will greatly help pre-built desktop increase their PC gaming capability. (re: the card does not need a PCIe power connector despite its strong projected performance).
In fact, I have noticed 6 out of the 9 Nvidia launch cards shown below are very short and should fit in any full width OEM Pre-built desktop: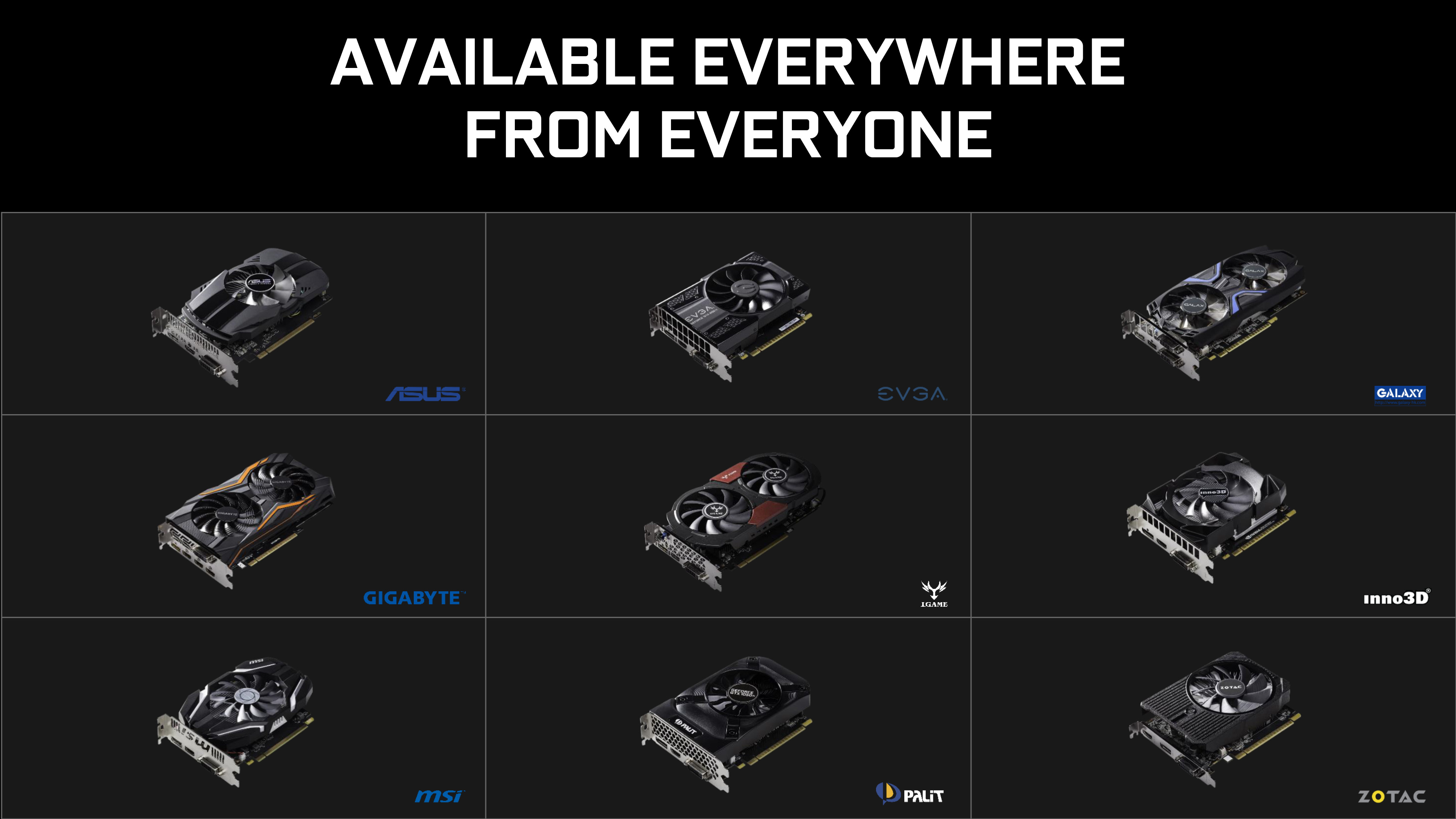 This, in contrast, to the current 13 AMD RX460 cards listed on Newegg where only 3 out of the 13 fit this same "short card" category. In fact, some of these cards even have 6 pin power connectors:
http://www.newegg.com/Product/ProductList.aspx?Submit=ENE&N=100007709 8000 601206353&IsNodeId=1&bop=And&ActiveSearchResult=True&order=BESTMATCH
However, with that mentioned, there has been even more commentary about Nvidia's GTX 1050 Ti and GTX 1050 likely forcing AMD to lower prices on the RX460.
So I got to wondering where all these potentially discounted RX460s will likely go? A small amount of them (the shortest ones) will be able to be used in Regular (non-gamer) pre-built desktops (ie, the kind of desktop with a 300W PSU and no PCIe power connector).
But the rest will need to go into either Gamer/Boutique Pre-builts or DIY Gamer PCs ( A used Workstation or Non-gamer Desktop that is more generous in size than the typical non-gamer desktop would also work but I believe represents a small number of machines).
So I got to thinking why doesn't AMD offer some kind of CPU or APU bundle coupon for purchasers of RX460 or better dGPUs? This to help DIY uptake of the larger RX460s or the RX460s with 6 pin power connectors.
Anyone wonder why AMD hasn't done this in the past? (Or have they done this in the past....and I haven't noticed it?).
Does anyone besides myself want to see this happen or think it is a good idea?
Last edited: