Nov 21, 2001
20,765
2,731
136
We got the boom pin out and the boom removed.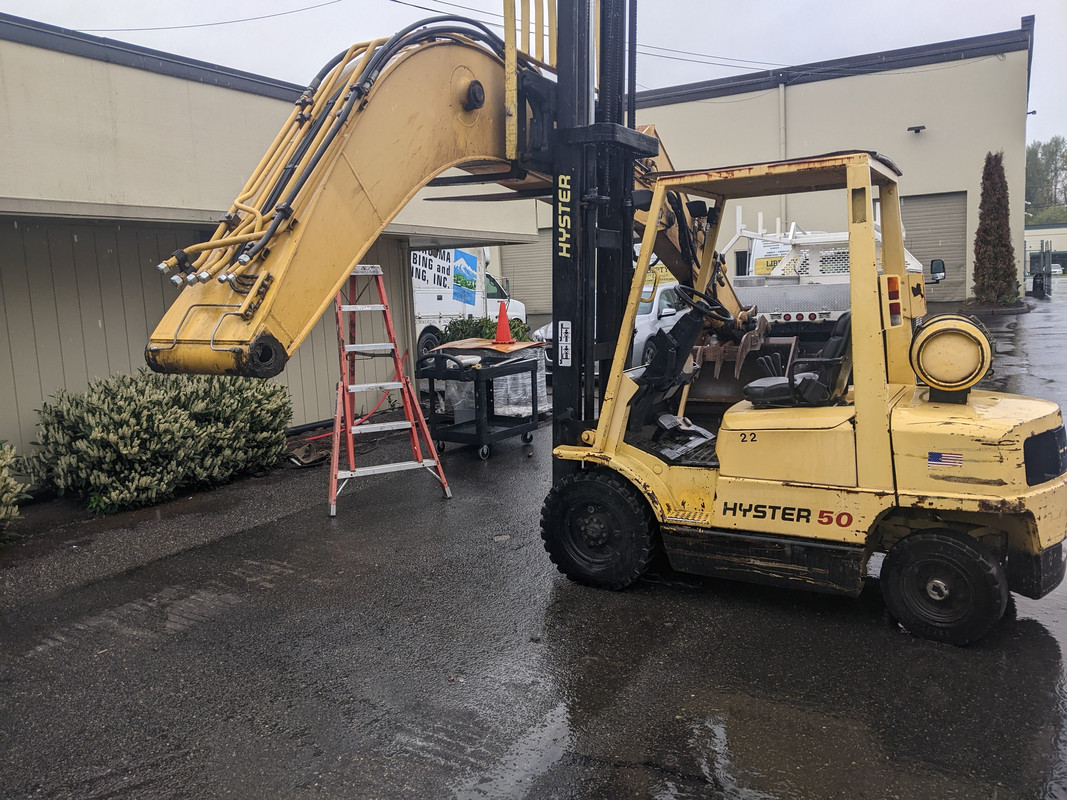 I was able to line it up and pull the pin out with the mini excavator, no sledge hammer required.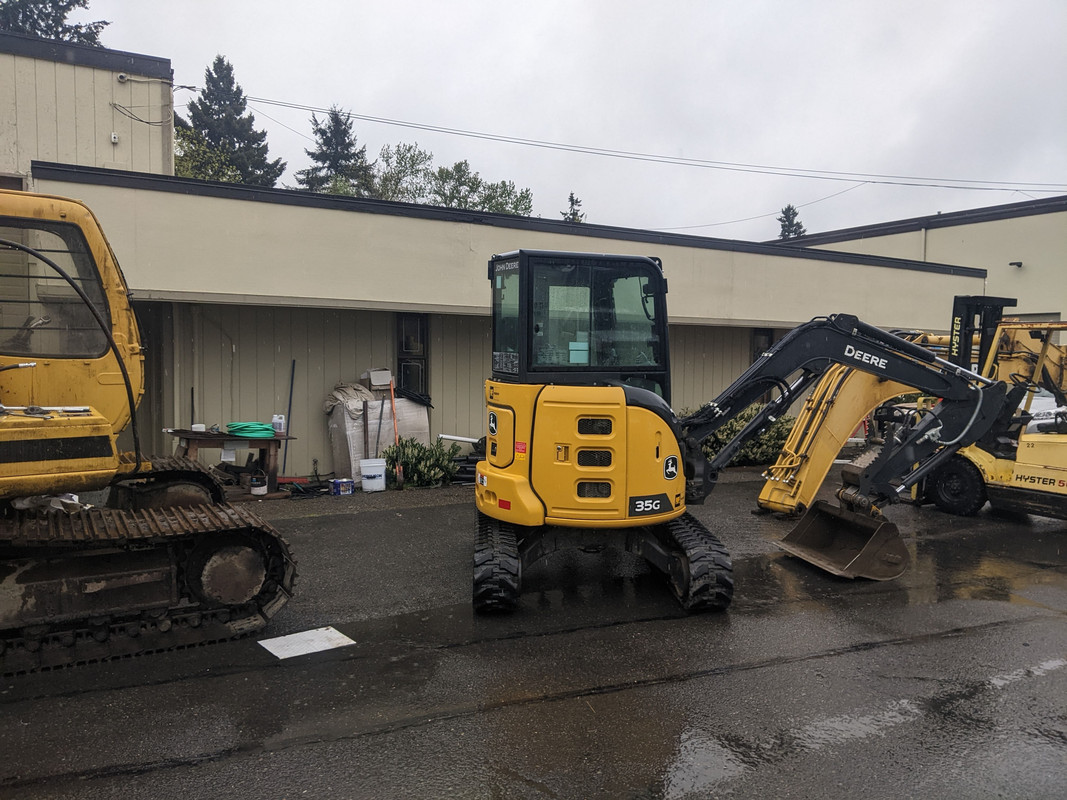 The paint shop called while I was doing that, and I picked up the freshly painted hood and got it back on the dump truck.
Boom off, hood on