Sep 26, 2011
7,360
2,655
136
Instead of talking about "where candidates" were during the weekend, maybe we can shift the conversation over to what happened to the CDC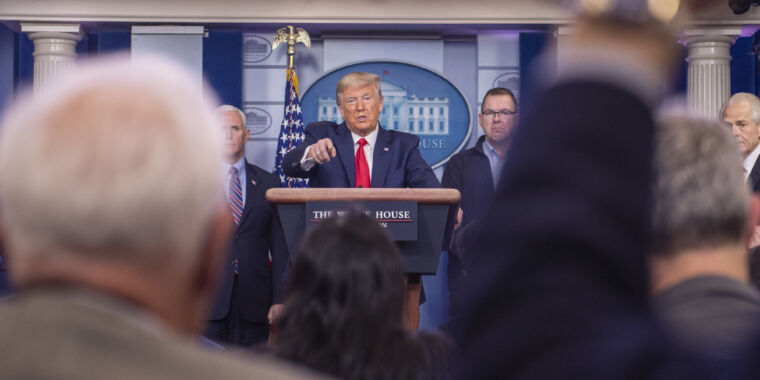 The country's top public health experts have been sidelined.

arstechnica.com
Up to that point, the CDC had been providing regular briefings, usually led by Dr. Nancy Messonnier, director of the CDC's National Center for Immunization and Respiratory Diseases.

But things began to change on February 26, when President Donald Trump appointed Vice President Mike Pence to lead a coronavirus response task force. In the days leading to the appointment, there was a clear gulf between the public health messaging from the CDC and statements made by Trump.