Jul 15, 2003
80,985
13,949
126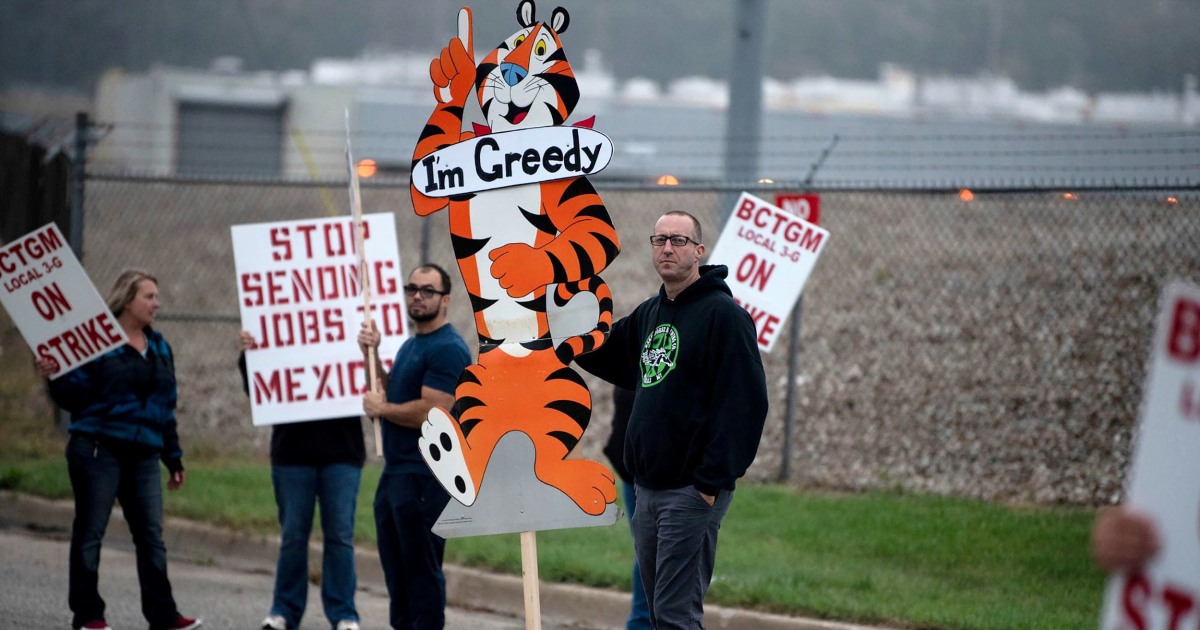 It wasn't clear if the supply of Frosted Flakes or any of the company's other iconic brands would be affected.
www.nbcnews.com
I think they will get screwed. When one company worth of laborers goes on strike they rarely get what they want. What we really need is for every working class schmuck in America to get organized and work for better conditions and pay everywhere.
But that will never happen. Most of us dont trust each other and many are too scared to fight the system. And the 1 percenters know that. They know they got us scared so on the grand scale, nothing will ever get better.