Feb 6, 2002
34,996
26,029
136
The violent white thug culture was on full display this past weekend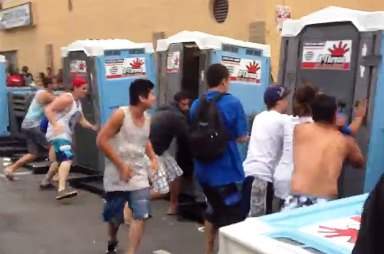 http://www.cnn.com/2013/07/29/us/california-huntington-beach-rampage
I'm ignorant on the rules of surfing but I guess some got pissed the winner of the longboard competition had equipment 2 inches too short.
I haven't seen thugs commit this kind of thuggery since thugs got completely out of control following a hockey game
We obviously have a serious white cultural problem since 86% of all crimes against white people are committed by other white people.
The simple answer, get some real problems. If the worst displays of thugs are following surfing and hockey you people have too much free time on your hands. I would expect outrage and tears over poverty, hunger, lost family members due to crime, abuse by the criminal justice system. Seems white people get the most upset over things like this...
There will be many who will not get the sarcasm in this so I'm confessing up front. The next person who starts a thread defaming an entire group of people with the violent culture label spouting simplistic platitudes like, just behave and your problems will go away. Just swap the names and remember this.