At present, four years later, the Xeon E5-2670 is attracting a lot of interest in the enthusiast circles. Initially priced at around $1550, the E5-2670 has 8-cores clocked at 2.6GHz with a 3.3GHz turbo frequency and a whopping 20MB L3 cache.

Using the LGA2011 socket, the E5-2670 was intended for use with the C600 workstation series chipset. However, it is also compatible with X79 desktop motherboards. As such, the E5-2670 supports the same quad-channel DDR3 memory its desktop cousins, the Core i7-3970X and 4960X processors. The 5960X, on the other hand, features support for more modern DDR4 memory, but that won't account for any significant performance advantage in most use cases.

...Expecting this seemingly too-good-to-be-true deal to end shortly, the opposite happened. The E5-2670 continued to drop in price. Today they

can be had for just $70

.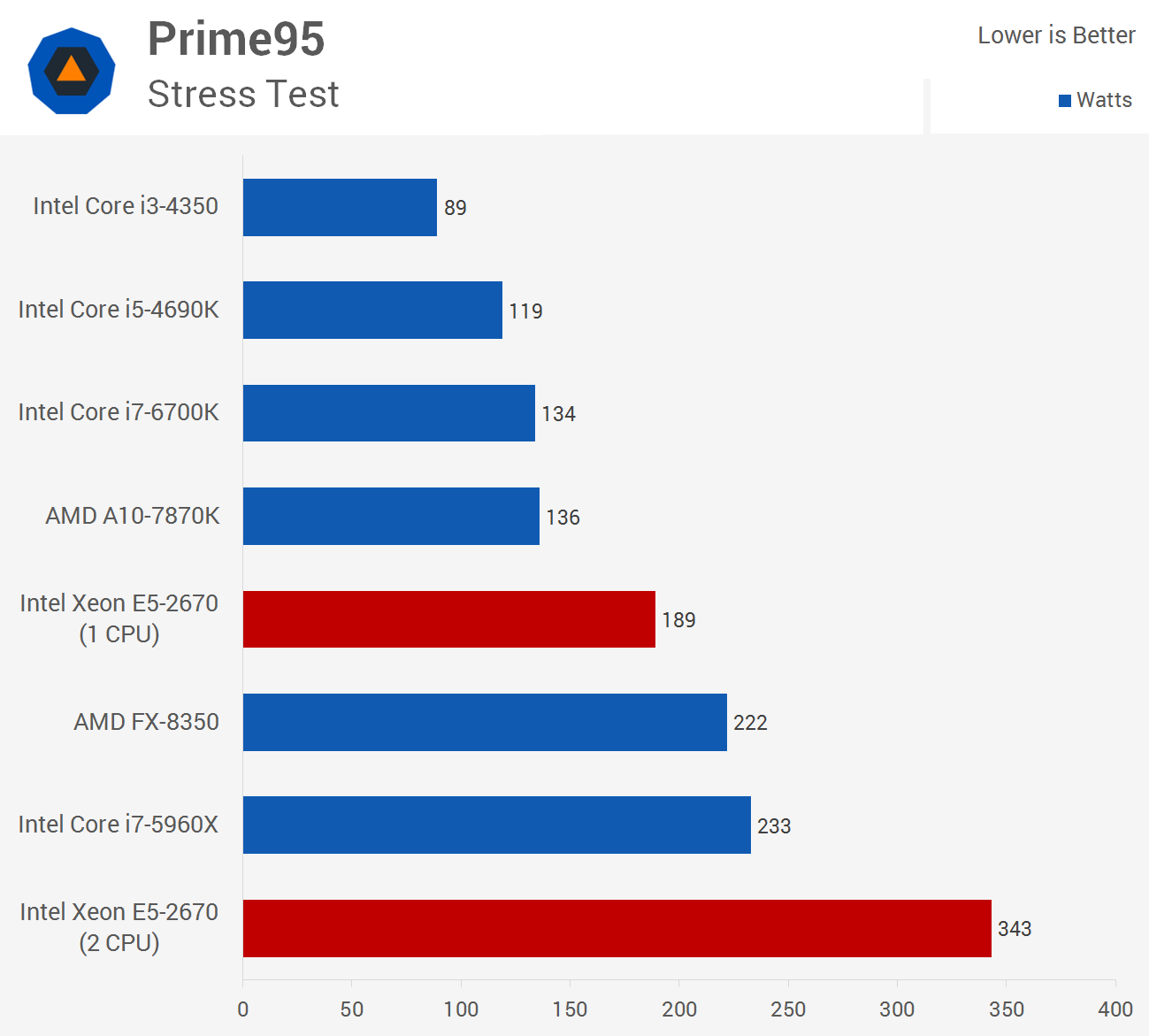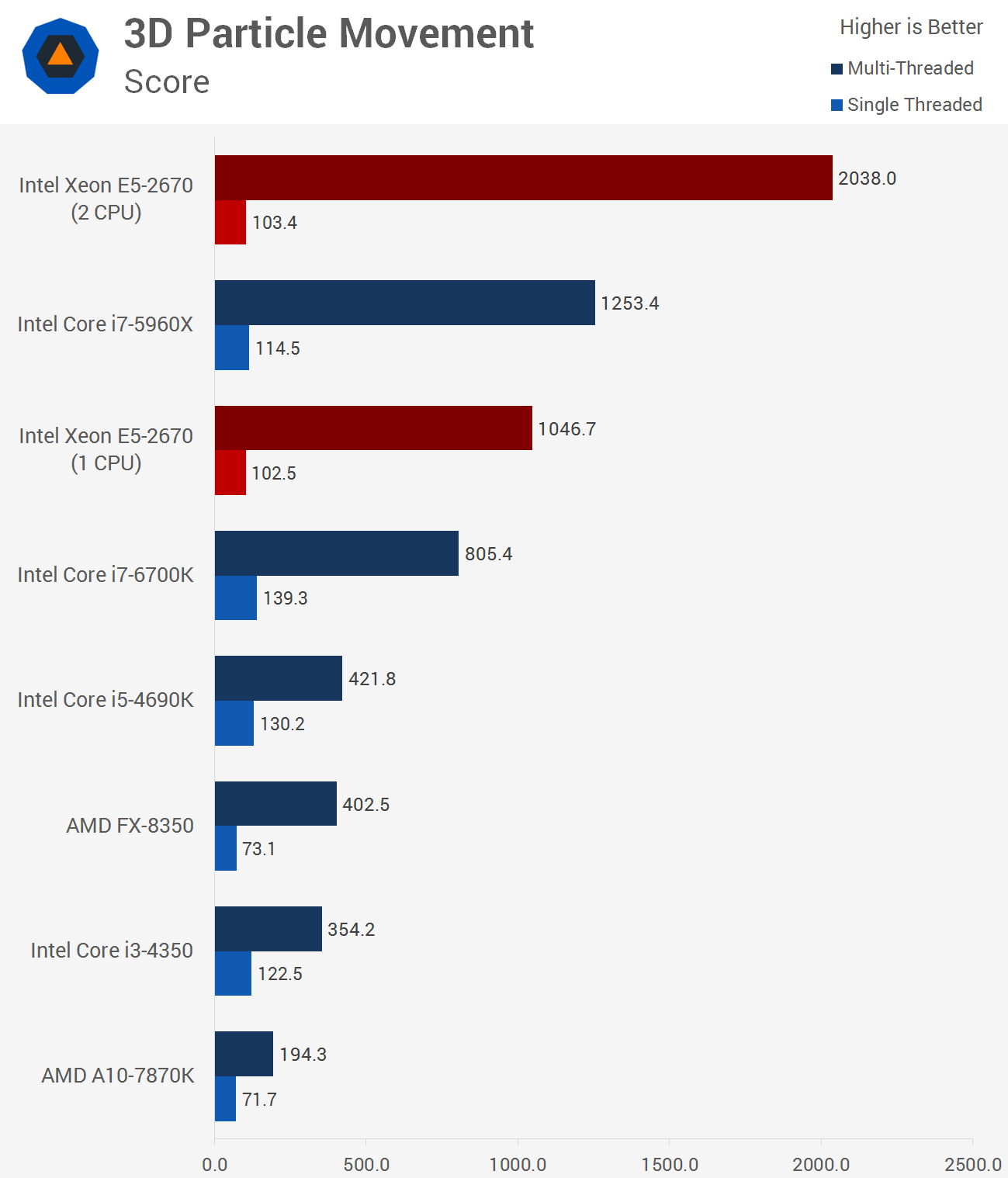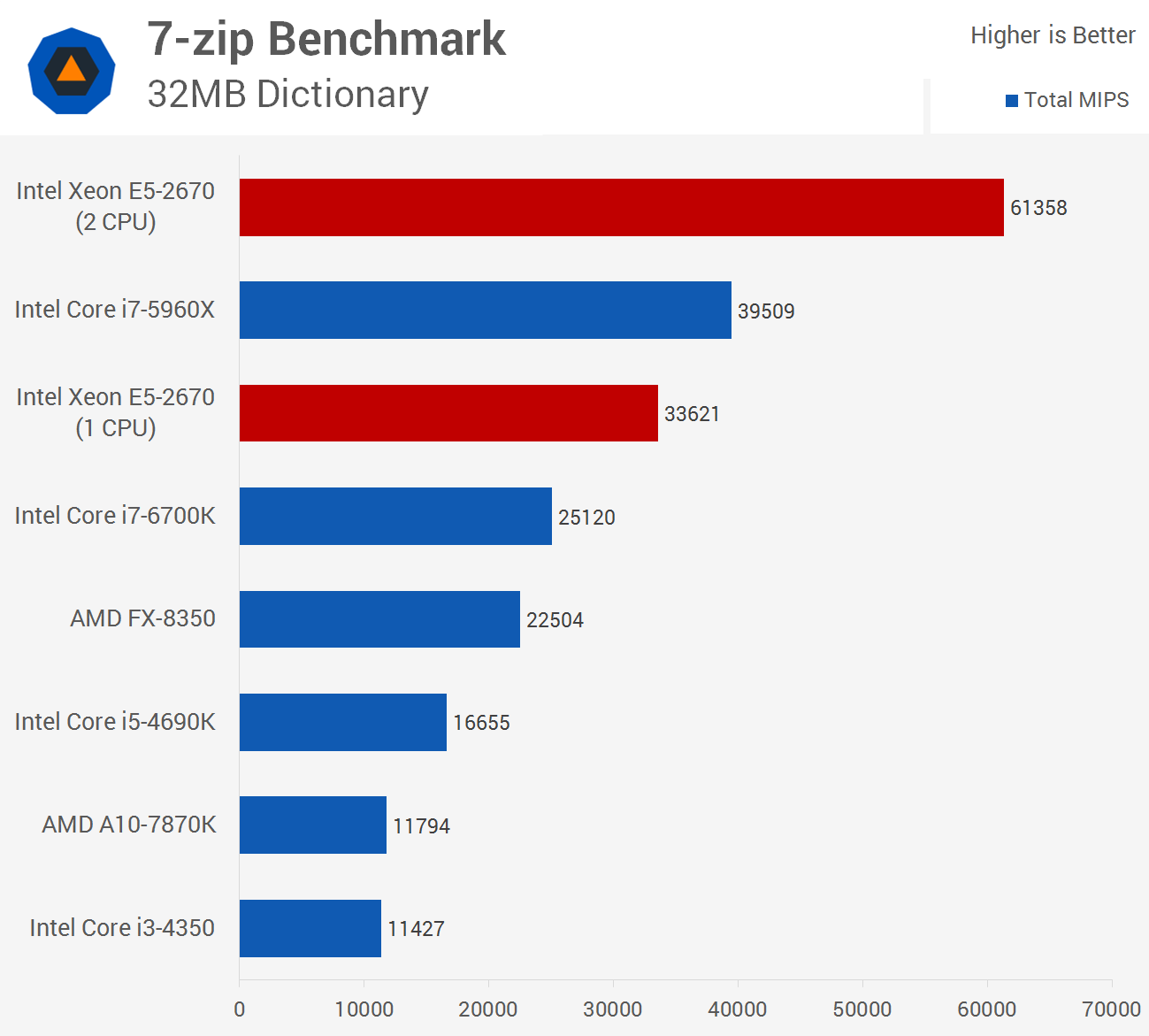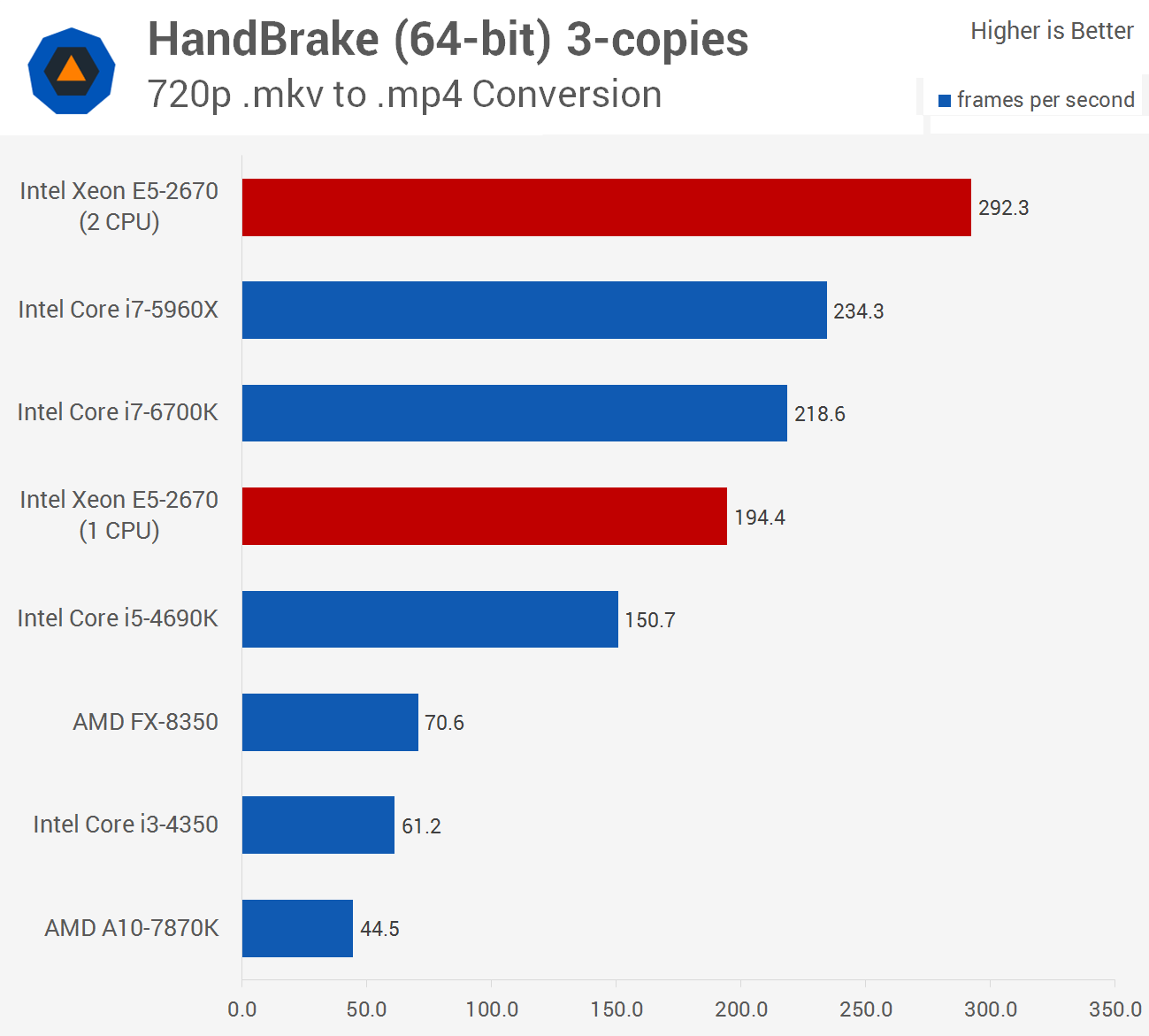 The core components of our dual Xeon E5-2670 system cost just $700, which includes two E5-2670 processors, a new dual-socket LGA2011 motherboard and 64GB of DDR3 memory. Throw in a case, power supply, graphics card and some storage and you have a seriously capable machine for the price of a Core i7-5960X.
When purchasing your Xeon E5-2670 processors online, make sure you get the C2 (SR0KX) stepping chips, especially since they don't currently cost more than the C1 chips. Apparently, the C1 (SR0H8) doesn't support VT-d (Intel Virtualization Technology for Directed I/O), whereas this is fixed with the C2 stepping, and this might be important for virtualization pass-through. If you ever plan to re-sell the Xeon chips down the track, the C2 models will likely fetch a better price as well.
www.techspot.com/review/1155-affordable-dual-xeon-pc