Nov 27, 2007
1,028
1,704
136
Found a
very informative talk
about the future of RAM/Memory (which seems to be CXL). Posted about it in the
forums memory section
. But If we're really lucky we see something like this trickle over to the desktop in the AM5 timeframe.
What CXL is is explained very well on the slides. Some applications I didn't think of before seem really enticing though. For instance only having one socket for the entire client lineup (vs AM4 and TRX4)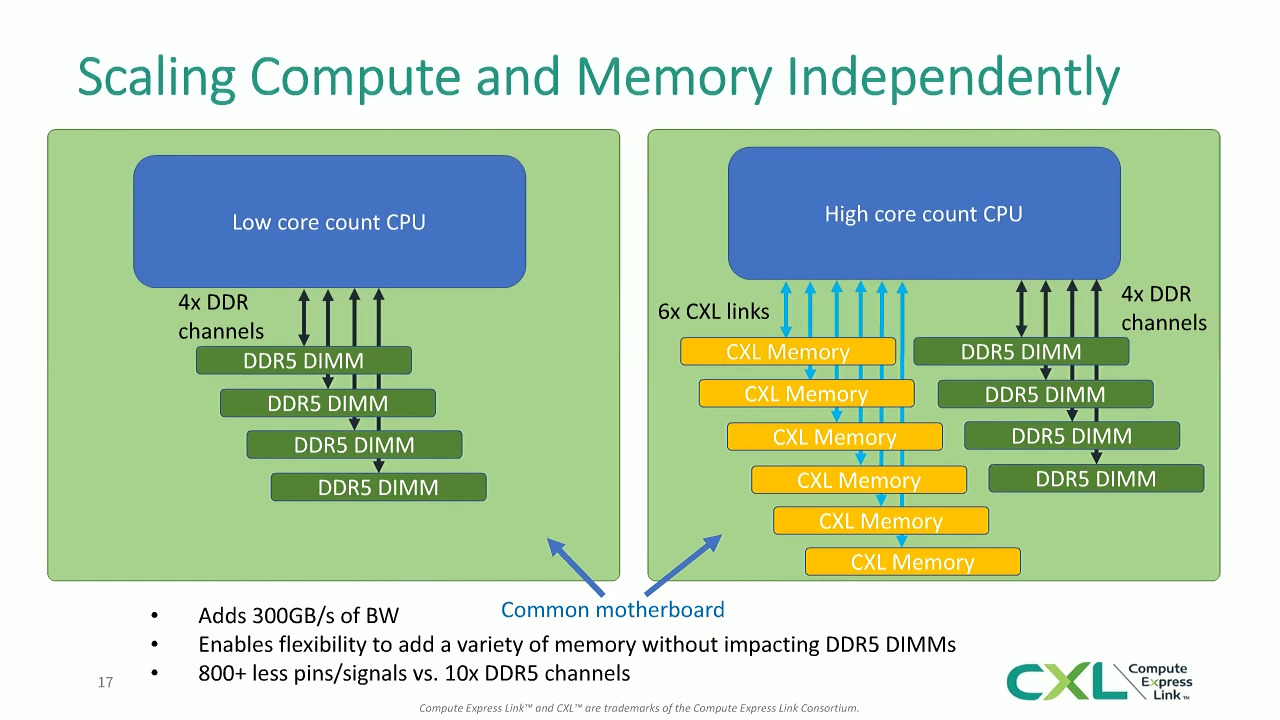 Even if unifying HEDT and Desktop seems like a stretch, this would still be
very
interesting solution for APUs. Essentially you could add RX 5600 XT levels of bandwidth to your CPU with minimal cost vs that many memory channels.
Now obviously it's based on PCIe 5.0, so won't be that Quick to enter mid-range Desktop market (guaranteed to be server first). But as with Pcie 4.0 and AM4, I can still imagine it arriving during the AM5 timeframe (3-4 years).
Last edited: