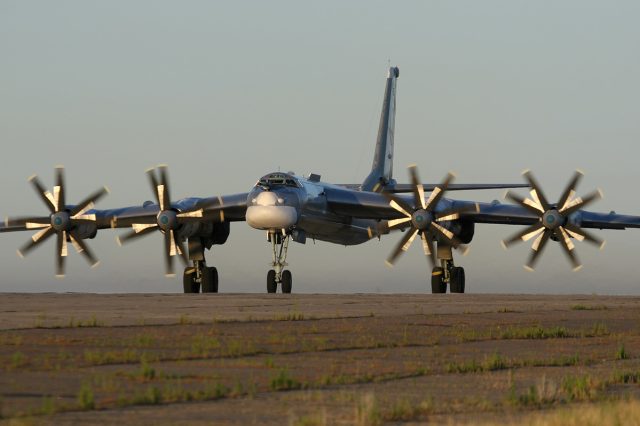 While eBay has removed the original listing,
you can still view it on the WayBack Machine.
The Tupolev Tu-95

, known among NATO nations as the "Bear," was long the core of the Soviet Air Force's long-range strategic bomber force. Still in service in the Russian Air Force, the turboprop aircraft, which holds the record for the fastest propeller-driven aircraft ever, first took to the air in the 1950s. Now, one can be the centerpiece of your own personal bomber fleet—if you post the winning bid on eBay.

A Tu-95MS, a cruise missile launching variant of the Bear built in 1987 that was retired by the Ukrainian Air Force...
My garage is full. Besides, it would probably make so much noise that my neighbours would hate it...
Still, there is something attractive about having your own strategic bomber...
Anyway, its still up for bid on eBay...
Uno
Last edited: