hi there. I'm currently encountering an unknown issue when trying to access the
"App Permission"
for my microphone in the Windows 10 Settings App.
If I try to click on Microphone: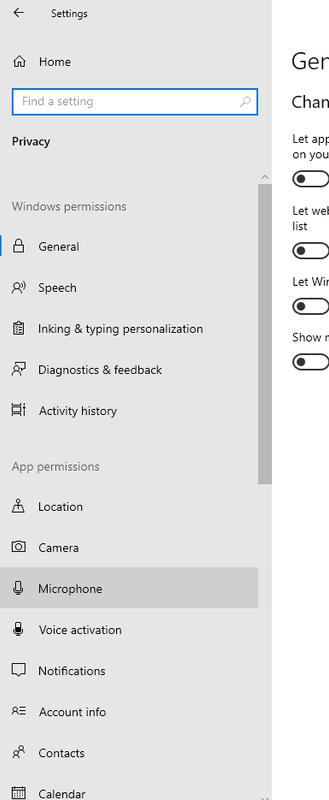 This error message appears, and the Setting App closes.

No amount of googling has offered a solution, so I must ask the question myself. Any help is appreciated.
--------------
Win 10 Pro
AMD X4 Phenom 955
8 GB RAM
1 TB HDD (Boot)
256 HDD (External) (Paging)
NVIDIA GTX 780 (GameReady Driver 441.12)