Aug 25, 2001
54,909
8,977
126
Yes, I realize that some may consider this price to be a "scalper price", and it sort-of is. But that $329 MSRP seems like it was basically vaporware, for a limited stock of limited launch models, never to be repeated. At least, I've not paid under $429 for an RX 6600, at retail, at Newegg.
Edit: Same price on ebay from Newegg.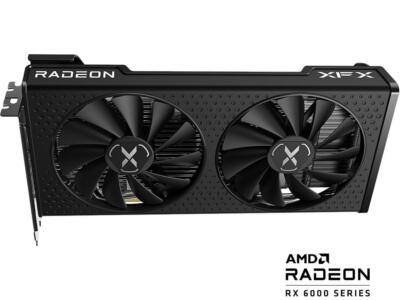 SPEEDSTER SWFT 210. Radeon RX 6600. AMD Radeon RX 6000 Series. 9.49" x 5.16". Max GPU Length. Power Connector. Virtual Reality Ready. 7680 x 4320.
Last edited: