May 19, 2011
14,223
4,275
136
Transcript of Trump's Jan 6 speech: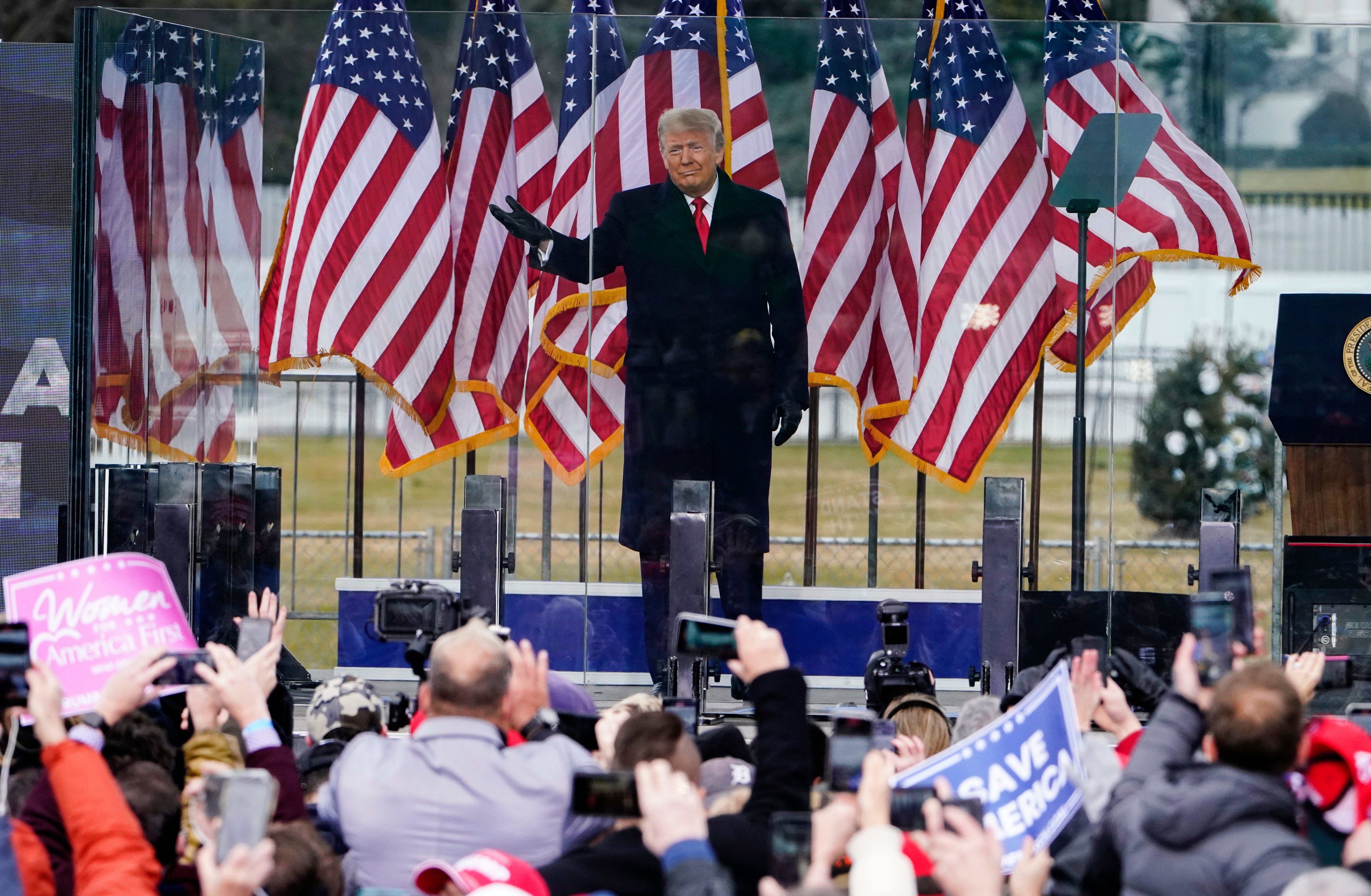 The speech will be a central piece of evidence in both support and defence of the charge of incitement
www.independent.co.uk
He tells the crowd that on one hand to go to the Capitol peacefully, but then that they have to show strength. He refers to his people as 'warriors' and paints a picture that the opposition are not playing fairly so in order to stop this attack on America the crowd must do anything to stop this election from being stolen from them and that they will never concede.
It might be worth spending time arguing what the real intent of his language was if Trump didn't already have a record for this sort of thing:
When Donald Trump said Sunday that he might pay the legal fees of a man charged with hitting a protester in the face at one of his rallies, it was the latest of many occasions when the leading Republican candidate for president appeared to condone or accept violence by supporters.
www.latimes.com
article said:

On NBC's "Meet the Press" on Sunday, Trump was asked whether he would pay McGraw's legal fees, as he once offered to do for supporters who rough up protesters.

"I've actually instructed my people to look into it, yes," Trump responded.

In several television interviews Sunday, Trump denied condoning violence.



But at a rally with Sarah Palin last month in Cedar Rapids, Iowa, Trump encouraged a few thousand supporters to beat up anyone who hurled a tomato at him, saying security had warned him that might happen.

"If you see somebody getting ready to throw a tomato, knock the crap out of them, would you?" Trump said, drawing cheers and laughter. "Seriously, OK? Just knock the hell — I promise you, I will pay for the legal fees. I promise. I promise. They won't be so much, because the courts agree with us too — what's going on in this country."
All of this is aside of course from the fact that Trump has been egging his supporters on for months with blatant lies of election fraud.
Last edited: