Sep 25, 2001
29,413
2,589
126
Larry Hogan, who is extremely popular in his blue state, admonished the "performative politics" of Ron DeSantis during his speech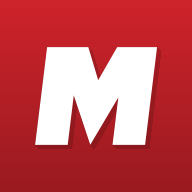 www.mediaite.com
"When you, after Governor Abbott was doing it in Texas, he went to Texas and basically, you know,
grabbed
50 people and sent them to Martha's Vineyard as a publicity stunt," Hogan added, noting that DeSantis had copied the tactic from Abbott.
"And I think it was a terrible idea. Let's just, you know, try to address the issue seriously and fix the problem rather than trying to get on TV. It's back to what I was saying earlier about the performative politics. It's not a serious discussion. It's not a good solution," Hogan concluded.
Hogan, like Abbott and DeSantis, are rumored to run for Pres in 2024.
If so, Hogan is trying to set himself apart from other Repubs by NOT being a MAGA idiot.
I think he's been a good Gov for MD. (He cant run for a 3rd time because term limits)
i expect more Hogan attacks on MAGA zealots, especially if he announces.