Aug 14, 2000
22,001
1,117
126
Finally my third text adventure game is ready! A creepy haunted house that I've wanted to code for a long time.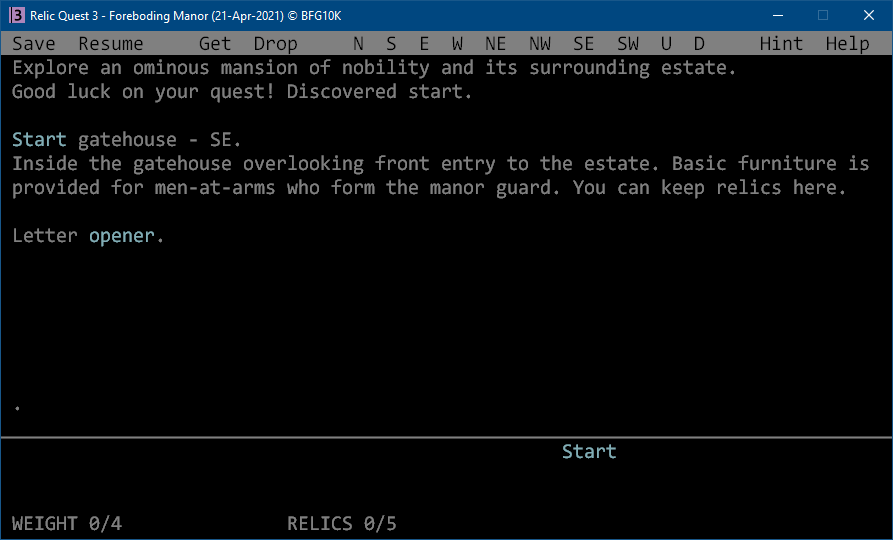 Includes updated prior installments. Developed on Windows 10 and should work on 7/8. If you find bugs please post them here.
People playing these games will encourage me to release more in the future. If someone does "let's plays" or streams, it'd be really cool to see some gameplay.
https://easyupload.io/4kbd2z
Last edited: