Aug 14, 2000
22,177
1,461
126
So I'm replaying Unreal from 1998 and I decided to screenshot its' famous reflections: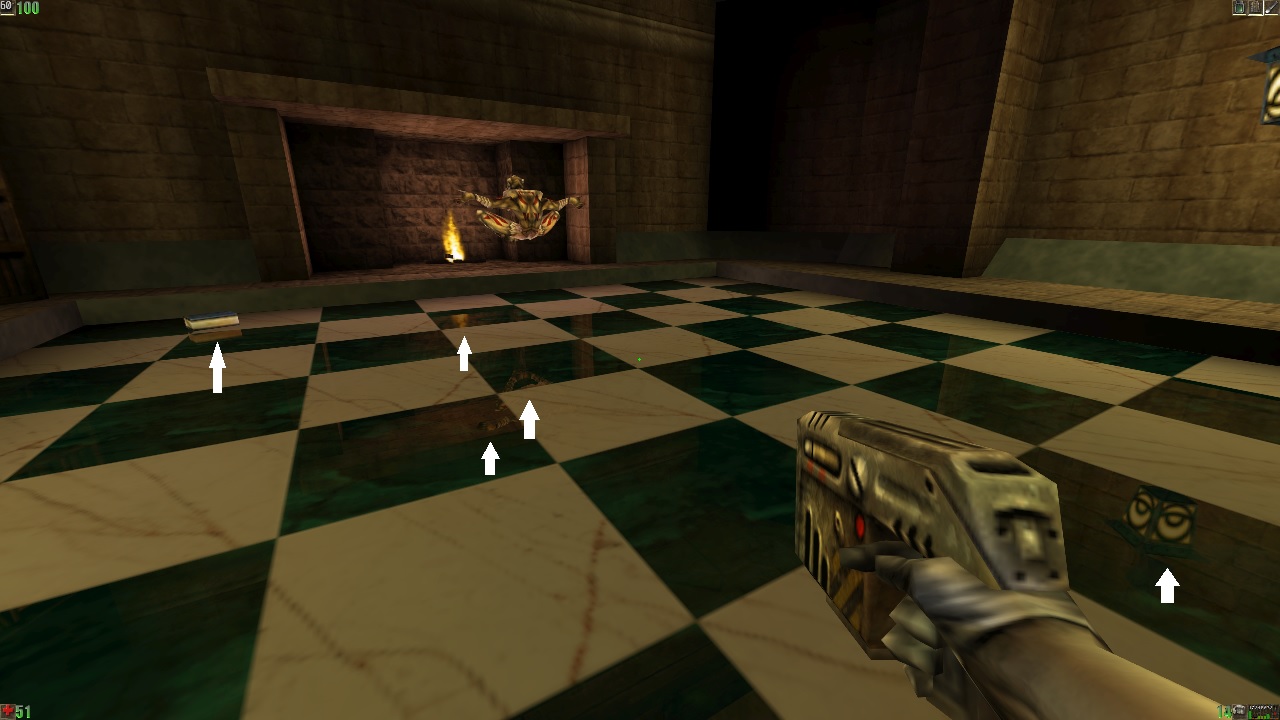 I've arrowed the reflections from the book, fire, levitating Nali, and the lamp. They're real-time (not baked) which means if you fire non-hitscan weapons (e.g. rockets, energy weapons), their projectiles also reflect in real-time as they fly above the floor.
Also the white tiles are only very slightly reflective (screenshot angle doesn't show this), which means we already had variable reflective properties on surfaces back then.
So, very good approximated real-time reflections a quarter century ago being done on DX6 parts like the Voodoo 2.
Yet somehow nVidia thinks we're supposed to jack off to reflecting mud puddles in BF5 that cut your framerate in half while needing specialized hardware, as if this was some kind of amazing progress or something.