Feb 6, 2002
21,972
6,566
136
Trump supporters have always claimed Trump doesn't attack he merely hits back but harder. In this case Trump initiated the attack out of jealousy. It went like this
"When all of the people pushing so hard for Criminal Justice Reform were unable to come even close to getting it done, they came to me as a group and asked for my help. I got it done with a group of Senators & others who would never have gone for it,"

wrote Trump on Twitter

. "I SIGNED IT INTO LAW, no one else did, & Republicans deserve much credit."

A man named

@VanJones68

, and many others, were profusely grateful (at that time!). I SIGNED IT INTO LAW, no one else did, & Republicans deserve much credit. But now that it is passed, people that had virtually nothing to do with it are taking the praise. Guys like boring musician

@johnlegend

, and his filthy mouthed wife, are talking now about how great it is - but I didn't see them around when we needed help getting it passed. "Anchor"

@LesterHoltNBC

doesn't even bring up the subject of President Trump or the Republicans when talking about the importance or passage of Criminal Justice Reform. They only talk about the minor players, or people that had nothing to do with it
John Legend responded that Trump is so exhausting. His wife Crissy who BTW - did not speak at the forum but was present did not mince words. She called Trump which should be his new nickname.
"PUSSY ASS BITCH".
Now I love the response, mainly for its accuracy but take away the particulars, here are the pressing questions.
How the hell does the President of the United States have time to get into a Twitter war with Crissy Teigen?
How the hell did this President expect to broker a deal with the Taliban when he can't even handle Crissy Teigen?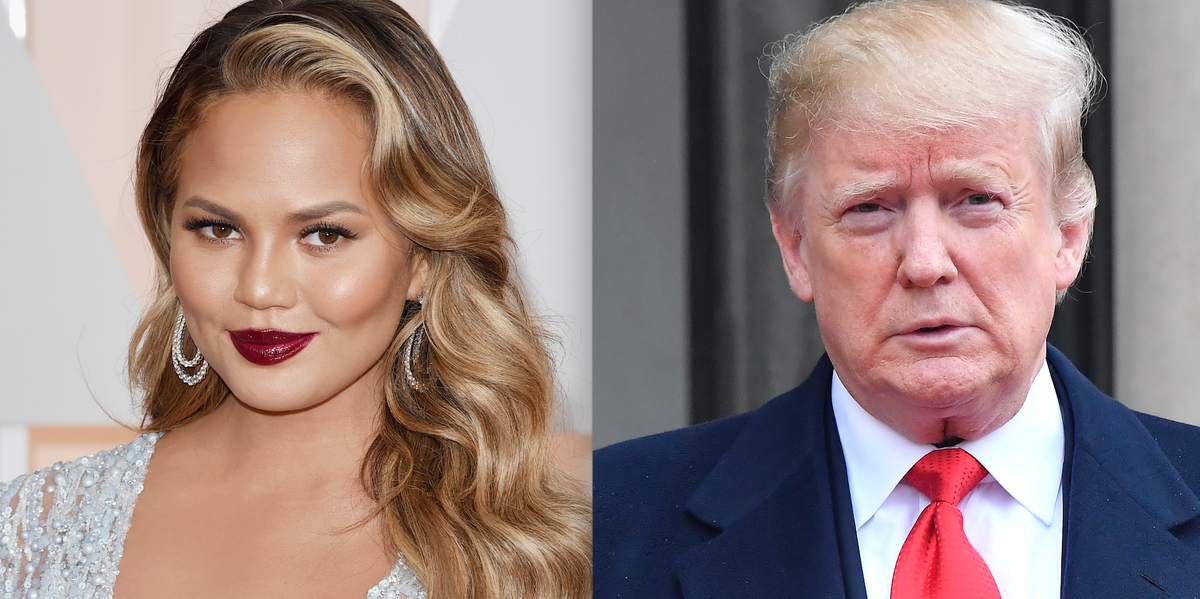 This is exactly why you don't start a Twitter feud with the self-described Mayor of Twitter.
www.esquire.com