Aug 14, 2000
22,001
1,117
126
So I just finished playing Rage; this is my third time doing so. It looks quite good at 2560x1440 with 4xAA, rock solid 60FPS: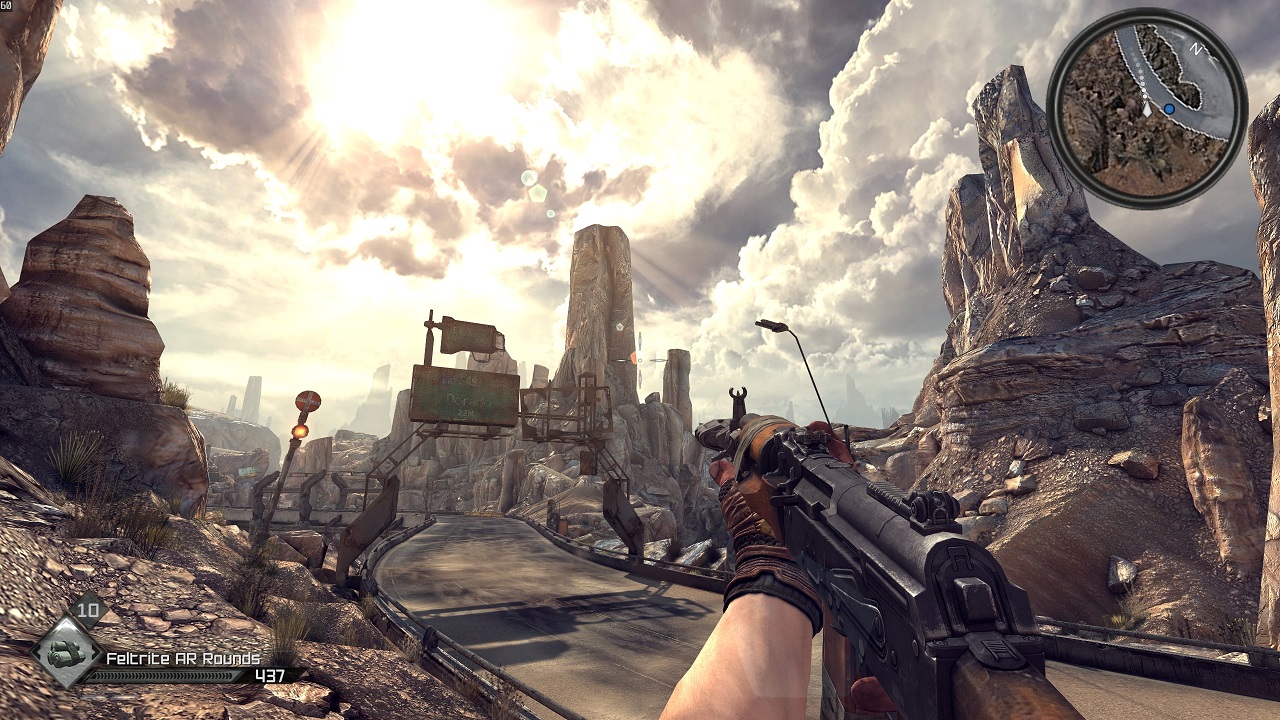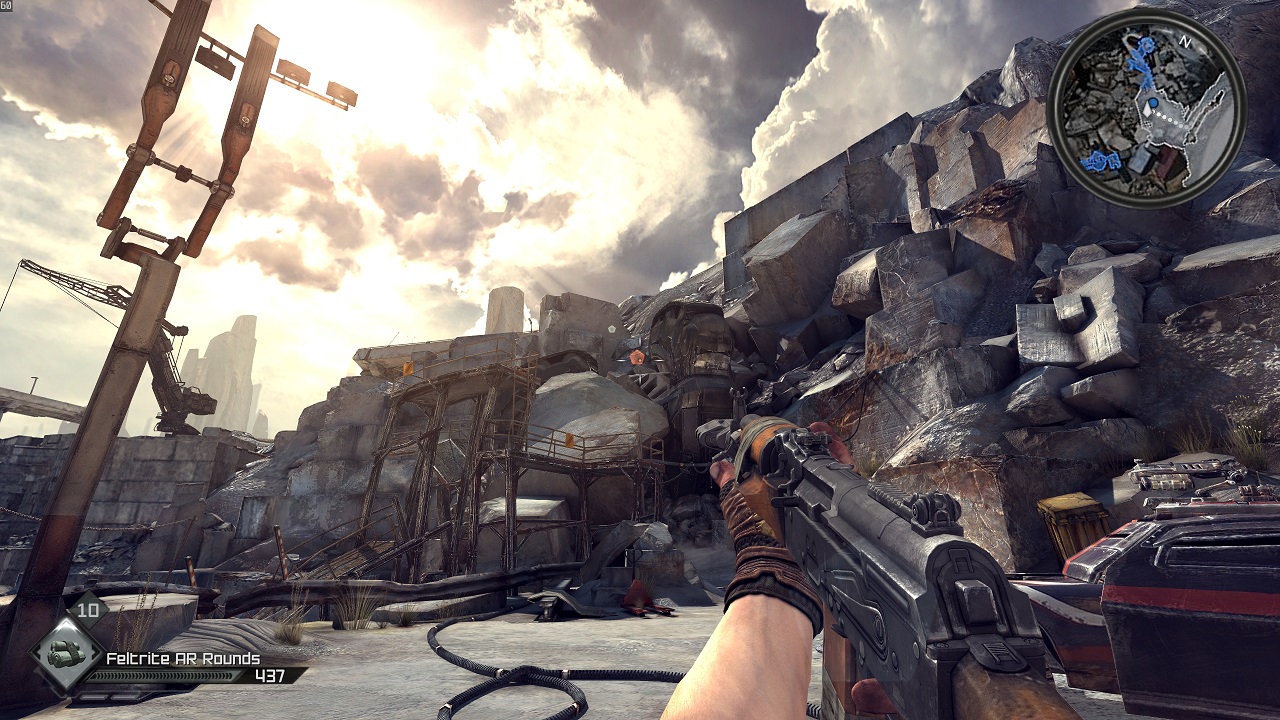 What I liked
This is Borderlands + Doom 3 + Fallout 3.
Semi-open world has the same exploration and immersion benefits of open-world without feeling overwhelmed or bogged down by useless filler content.
The guns feel really solid to use. Even the starting pistol can still be devastating end-game.
Level design of internal zones is very good. A nice mix of caves, buildings, factories, and sewers.
The graphics are really nice to look at despite their technical limitations (see below). A side-effect is texture surfaces have a very grainy and unclear look to them, which actually fits into the context of a grimy post-apocalyptic world.
Unlike many games with currency, the economy doesn't eventually collapse into uselessness. It's still worthwhile buying things end-game, especially armor piercing bullets and vehicle repair kits.
Crafting mechanics are really simple and just require the right ingredients, and can be done during combat. No grindy work benches, safe spaces or technicians required like some other games.
What I didn't like
Mega-texturing is one of the worst failures ever in 3D gaming. Even with my NVMe drive I still get texture pop-in for half a second, though it's hugely reduced compared to HDDs, and even SATA SSDs. It's no surprise they completely got rid of that garbage in IDTech 7.
All lighting is pre-baked so there's no dynamic lighting.
Frequent random sound drop-outs with no solution that I could find.
Overall this is still a really fun game to play.
And no joke, here's the original Doom running on a
pregnancy test kit
: