Nov 20, 1999
22,995
774
126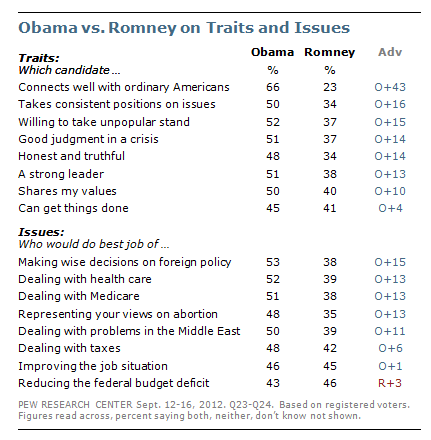 Obama is trouncing Romney on almost everything. There are two things to LOL at though:
1) 34% believing Romney is consistent when he's probably the LEAST consistent politician i've ever seen (again, see him flip flopping on healthcare 4 times in less than 24 hours as just one example of his patheticness). Come on Republicans, that's the biggest bullshit of all time. Romney makes Kerry look like a steady politician.
2) Reducing the federal deficit. Under a Romney presidency, the federal deficit will explode, once he cuts taxes further and invades Iran.
Edit: Oh and poll #1 pretty much confirms that Americans think Romney is a robot.