Aug 14, 2000
21,863
949
126
So I just finished replaying Medal of Honor Spearhead. It works fine at 2560x1440 + 4xAA: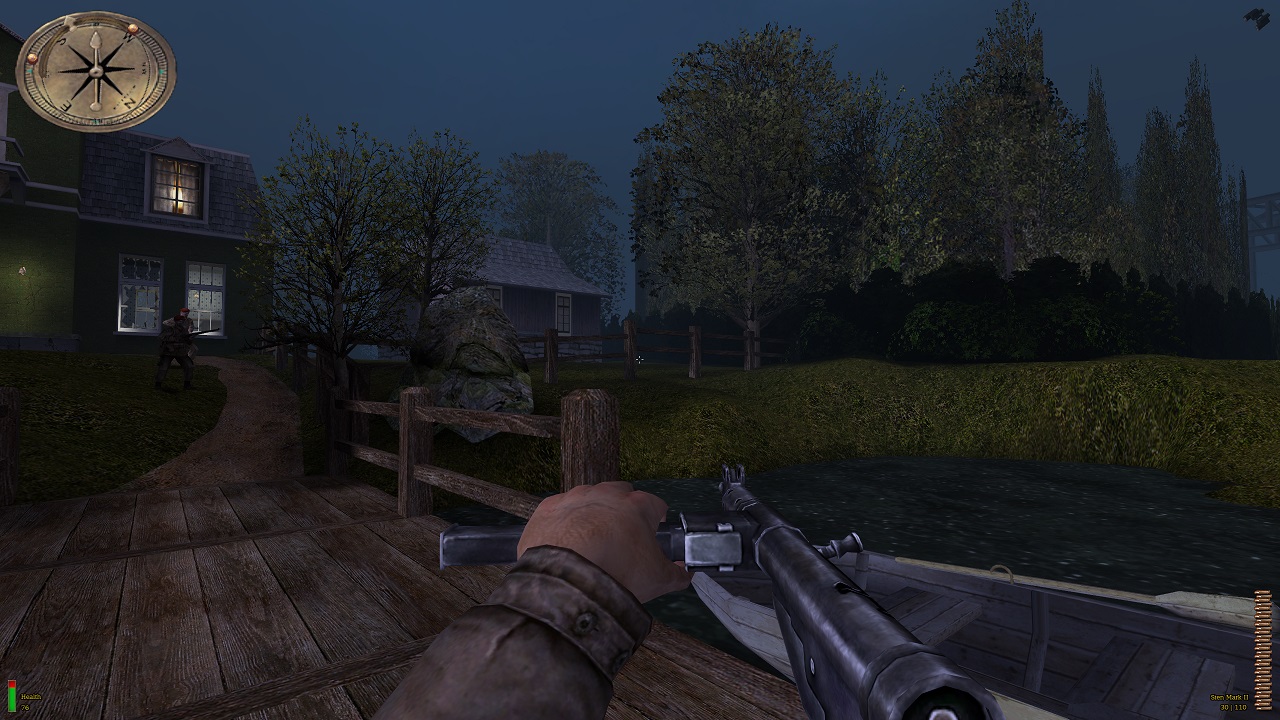 The first game came out in 1999 on the PS1, so the series is actually 20 years old.
Allied Assault
is my favorite and one of my favorite games of all-time. Incredible atmosphere, level design, and guns that sound like Saving Private Ryan. Actually the whole game felt like that movie. We also got quality North Africa and Norway missions which are rare in WW2 FPSes.
Spearhead
was ok but very short. The Normandy mission was good but Bastogne was weak.
Breakthrough
was good overall, especially North Africa and Sicily. My biggest gripe was severe ammo shortages in some parts of the game.
Pacific Assault
was pretty good with some decent combat and levels. I wasn't a fan of the bootcamp and flying missions. Also the weapons felt a bit stiff.
Airborne
had an interesting mechanic where the levels were basically open and you could parachute wherever you liked when you (re)spawned. The weapons and upgrades felt pretty good to use. The biggest problem was it was far too short, and the open nature meant that saving could be inconsistent.
The
Reboot
was very good. Great weapons/gunplay with more deliberate and slower-paced combat compared to the Call of Duty games. Also normally I'm not a fan of being a gunner on a vehicle I can't control, but the Gunship level was well done.
Warfighter
was terrible. Half the missions were actually quite good, but the other half were either terrible or complete filler. The "GTA Saudi Arabia" section was awful. They should've taken the best levels and just released it as a DLC to the previous game.
I think they need to do another reboot in the style of 2010, but set in Vietnam.