Aug 14, 2000
21,859
936
126
There's a recently leaked image making rounds: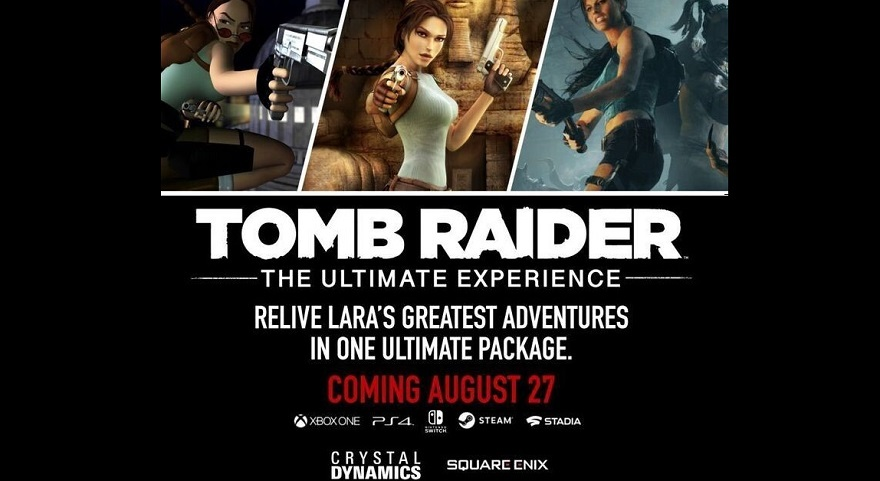 All three generations of games are listed on platforms that never had some of them, while Steam already has all of them. I'm thinking some will get a remaster for better compatibility, controls and graphics on modern systems, similar to the mobile versions. The first 5 games in particular are quite atrocious to play with their 30FPS cap and horrific control scheme.
In either case, it's time for a remastered poll, so I'll start.
OG
Finished for the first time a few years ago. It was interesting from a historical perspective. Level design was decent but too maze-y in many places. Also even by the end I still didn't feel comfortable with the controls, as even simple running jumps and swimming continued to be a chore.
2
I also played this for the first time a few years ago but quit on the third level. I wanted classic Tomb Raider not "Lara executes the Mafia population". Those hitscan enemies hiding in corners were absolute BS.
3
Also played for the first time a few years ago but quit after the temple levels. It just didn't capture my interest in any way.
Last Revelation
Played for the first time a few years ago too. Some pretty good level design until the Dead City levels, where the game took a massive dump and produced some of the worst combination of level design + vehicle navigation I've ever seen. Also some ridiculously obtuse puzzles, and you'd better have at least one bullet of the type the game expects at certain parts, or the game is unwinnable.
Chronicles & Angel of Darkness
Never played them.
Legend
Some of the levels were pretty good but on the whole the game lacked substance and depth. Too many interruptions from the wise-cracking black guy and the nerdy pom which ruined any feeling of exploration isolation that was so good in the other games. Also there was far too much combat, the vehicles sections were bad, and Next Generation content is broken on the PC.
Anniversary
This one was really good. Loaded with exploration, puzzles and acrobatic encounters. The main gripe is some of the later acrobatic sections were grossly unfair.
Underworld
Quite good. This game reached the pinnacle of Lara's acrobatic abilities and will likely remain so, and the controls are the best in the series. We got rock climbing, unscripted wall hugging/hopping and detachable poles. Mouse input lag is amazingly low and Lara performs acrobatics very quickly in response to key presses. Also swimming feels really nice, just hold forward and move the mouse to steer anywhere. Visuals still hold up really well to this day. My main gripe is that some of the secrets are ridiculously frustrating to get, and also the consoles got extra levels the PC didn't.
2013
I really enjoyed this one despite the fundamental design change. The semi-open survival sandbox worked well. Not many acrobatics but a lot of exploration for scavenging and collectables which meaningfully improved Lara's in-game effectiveness.
Rise
One of my favorite games ever. Every new location I reached I thought "this is really cool". Getting a hub near the end of the game was a pleasant surprise.
Shadow
The weakest of the new trilogy but still good overall. A lot of bad gameplay designs mired it, such as the flashback mission, the Jonah buddy sections, forced stealth, and Paititi was a bit tedious to explore, especially with outfit restrictions. The DLC challenge tombs really improved the game with awesome level design, nice puzzles and timed acrobatics, though 2 of the 7 tombs had too much setup time to reach them.
Lara Croft Go
An interesting little puzzle game, though some of the later levels required an obtuse amount of steps to solve. Games like this should never have excessive difficulty.
My Favorites
Anniversary, Underworld, 2013, Rise and Shadow.