I know the PC gets exclusives but it makes for a better title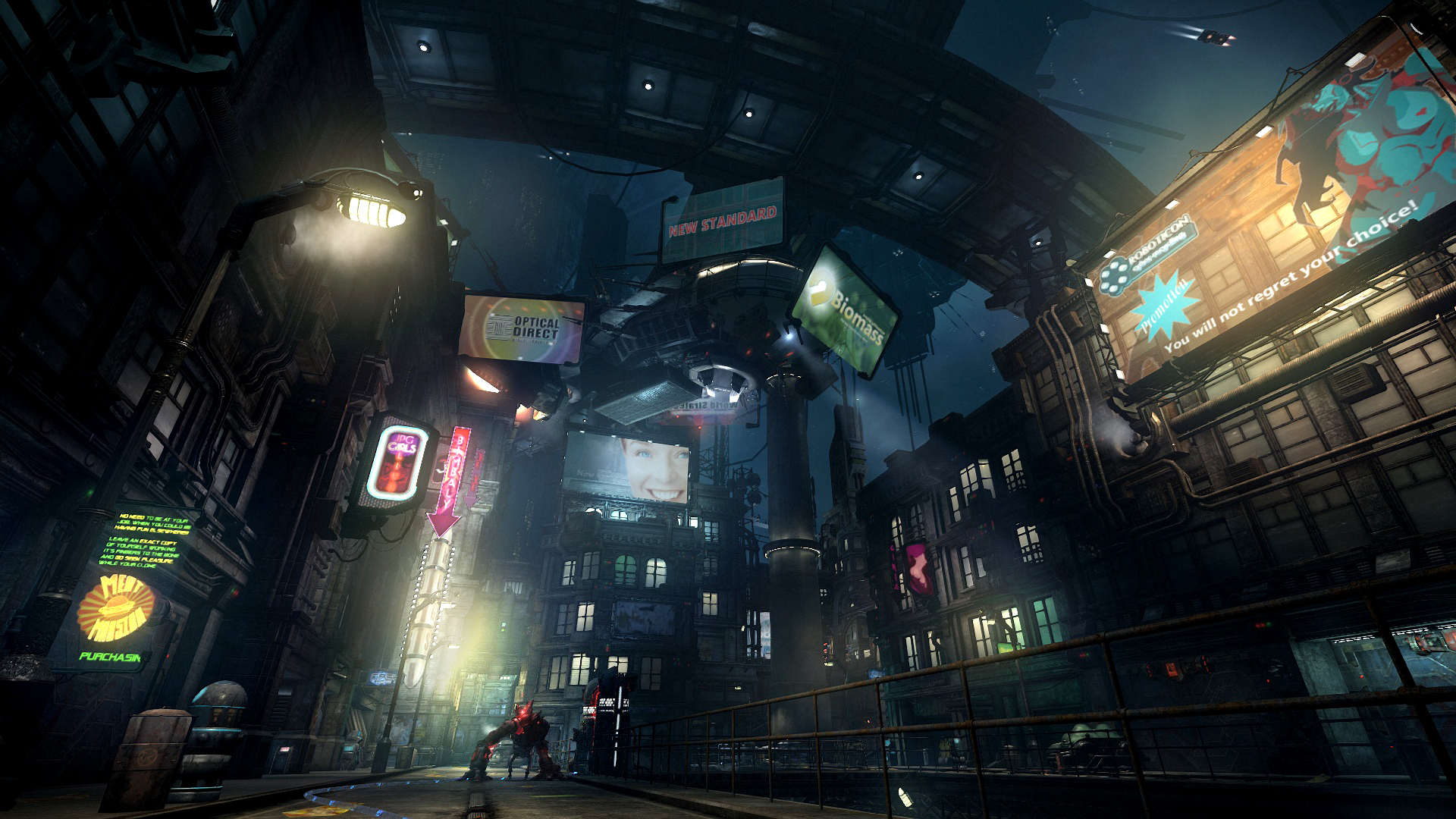 http://www.pcgamer.com/2011/07/13/exclusive—flying-wild-hog-announces-cyberpunk-fps-hard-reset/
Name of the game is, Hard Reset
We like being the first to tell you about a game. It's rare, though, that we announce something that's a mere two months away. Flying Wild Hog, a new studio, is releasing its debut game this September. It's called Hard Reset, and it's a PC-exclusive "dark sci-fi" FPS. Roughly, it's Blade Runner, The Matrix, and Painkiller rolled into a single-player-only flour tortilla.

Like some kind of Polish, game-developing Voltron, Flying Wild Hog was formed from members of People Can Fly (Painkiller), CD Projekt RED (The Witcher 2), and City Interactive (Sniper: Ghost Warrior). Read on for more details, the first trailer, and first screenshots.
September release date, bring it on!
UPDATE
http://www.gamepro.com/article/news/222440/hard-reset-launching-on-september-13/?utm_source=twitterfeed&utm_medium=twitter&utm_campaign=Feed:+GameProNews+(GamePro.com+Daily+News)
September 13 it comes out, and what is better? It is priced at $29.99 and if you preorder you get 10% off
Looks like I'll be snagging this one I think
Last edited: