May 15, 2000
30,484
11,413
136
I recently read an article and it caused me to do some thinking. I put this post here because the people that need to see it are specific to this sub forum.
As those that post here frequently are well aware of, my post can some times come off as mean, juvenile, and as a number of other negative descriptors. This was actually done on purpose as I was hoping to shame those who ignored facts and/or reality and either make them reevaluate their beliefs or simply make it unpleasant for them to be here. For the most part I feel I have been successful as many "trolls" have stopped posting, where as , I feel, other techniques employed by other posters have been as successful.
Here's the problem though, those people still exist. They may not be disturbing my bubble but they are affecting others and there is no hole from which they came from that they can go back to.
Why does it matter where they go if they aren't impacting us? Because they are indeed impacting us. Whether it's voting for "crazy" or unqualified candidates or making shopping unsafe or annoying, they impact all of us in some way. Perhaps, and even more concerning, maybe one of these people is a family member or a (former) friend who we've pulled away from because their "craziness" has gotten too much to handle during these times.
So what the hell is this thread about then?
I think these people need our help and seeing as that they may be a family member or a former friend at best, at the very least they are our fellow Americans. They are our neighbors, our coworkers, or someone we see in passing. The fact of the matter is, we can't ignore them, we can't round them all up and put them in a cell, but we can help them. We are a nation that has always strived to take care of the less fortunate, we donate more as a percent to GDP than any other country, that's the one good metric we still rank #1 in.
So how can we help them?
Before we get to that we must understand why they now think and act the way they do.
We can blame it on right wing media but I think they simply prey and cater to them. The article I read had an example of a guy who was a former qanon believer and he recalled that he gradually became engrossed in conspiracies when he was at a particularly low point in his life and was stressed out. As I think back to other forums I visited I do remember peoples personality changing as negative current events were happening. 9/11 coupled with the Iraq war ushered in the most noticeable change but 2008 might have been worse but I didn't notice it at the time because I think I took it as racism coming out, and of course we now have covid, a horrible president and an ineffective congress along with an uncertain economy plus the effects of climate change and I'm seeing what I saw in 2001-2006. People are stressed and understandably so. Everyone handles stress differently, some drink, some focus on a hobby, some lash out, and some retreat from society. And some find religion while others seek answers to a question they didn't know was being asked, who or what is causing their pain or stress. That's where conspiracies come in, they appeal to those that are desperate to find someone to blame for their stress. Of course they aren't aware of it and they don't realize that the distrust, pain, hate, and other emotions they feel are being caused by external factors, factors that are beyond their control.
So now that we know what has caused these people to latch on to fake news, alternative facts, and improbable theories, we can begin to figure out how to help them.
First off, as we have all witnessed, countering their conspiracies with facts, reasoning and poking holes in it is entirely useless and that makes sense when you realize that they aren't seeking/accepting of conspiracies because they want the truth, but rather they want something that allows them to place blame. We also know that shaming them doesn't work as they simply retreat (most likely to a safer space, possibly where others like minded individuals are).
So what does work? The guy who was once a qanon follower said that he eventually stopped believing after doing his own research and finding some inconsistencies. But what really did it for him was that he started realizing that he wasn't any better off, his problems/stress didn't go away, how many people distances themselves from him and how much time he wasted believing such stuff. He gained nothing.
I think that is the answer. I think instead of pointlessly responding, we should ask them what they have gained by believing such things, ask them if they are ok, ask them what stresses they are feeling, and let them know that we aren't their enemy, we aren't evil, we need to tell them how their beliefs have pushed people away from them including their family and their friends. They need to know that what they are pursuing won't make them feel better it won't result in some hidden truth freeing them from their pain.
The alternative will be a growing population of stressed out disaffected people who will impede progress and cause gridlock and half assed solutions to an ever growing list of problems we will be facing.
Admittedly, if I were to have come across such a long ass post I would have ignored it and moved on, so if you've read all of this then you are a better person than me. It also suggests that you might feel the same way and that you too think something should be done other than what we've been doing.
If we aren't willing to help these people then I suggest the mods simply create a catch all thread for the latest conspiracies because there won't be any point in discussing them.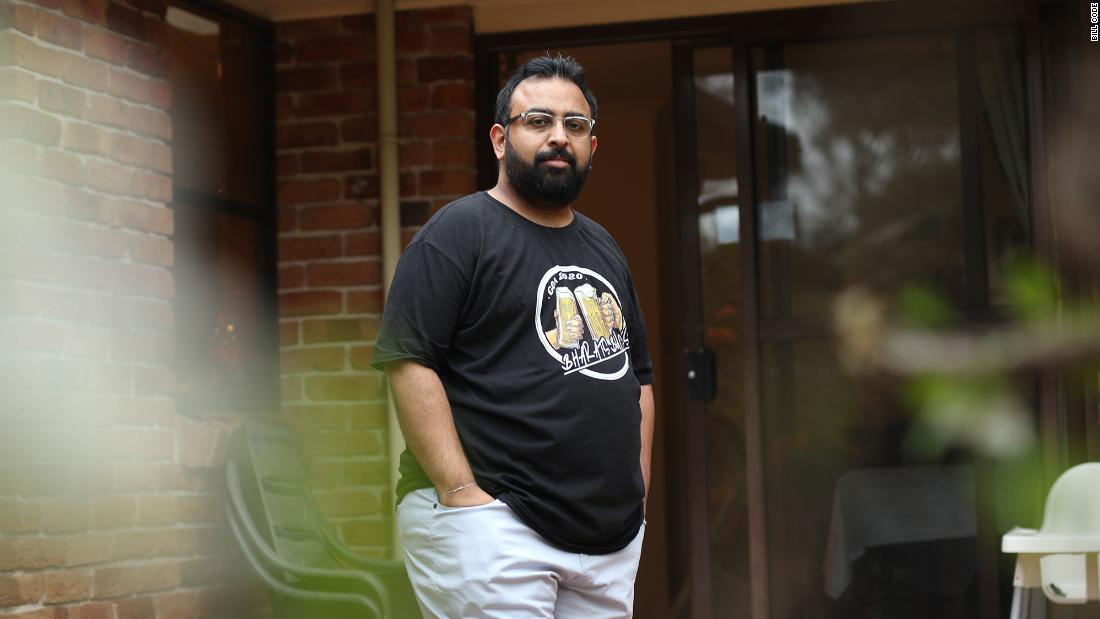 This man was sucked into QAnon for two years. Here's how he escaped the virtual cult.

www.cnn.com