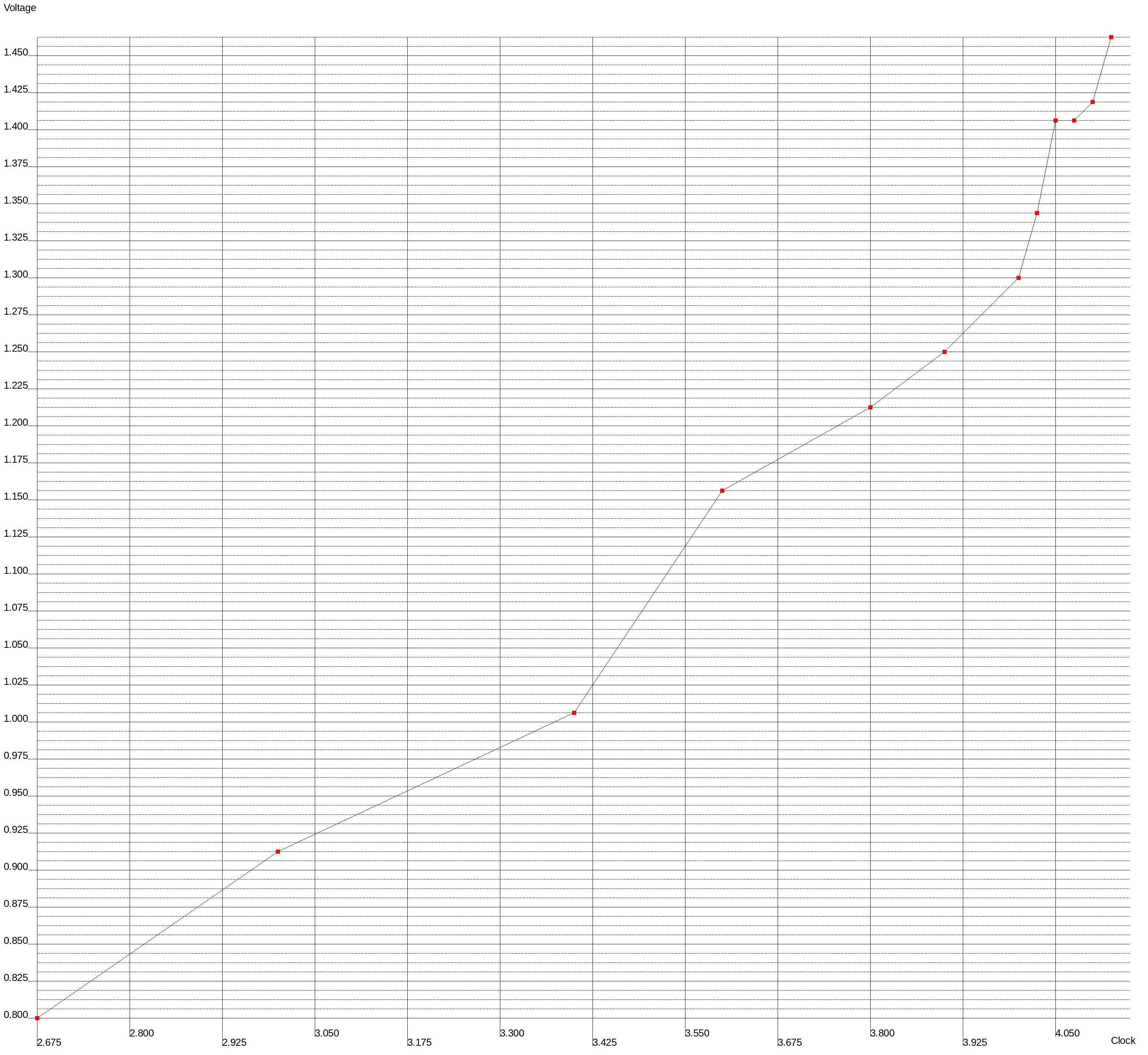 I spent some time making this chart. To test for stability I compiled firefox source while watching youtube.
As I was doing all this the reported cpu temps were pretty low topping out at 60c.
The odd thing is that after all these were confirmed stable, the next day when ambient was about 10F higher, voltages needed were atleast 0.05v higher for the clocks I tested.
What have you guys noticed for 4GHz voltages needed ?
Have you noticed more voltage being needed as temps go up ?
Last edited: