Elite Member & Kitchen Overlord
Feb 14, 2004
46,683
3,677
126
Dang, I love that stuff tho!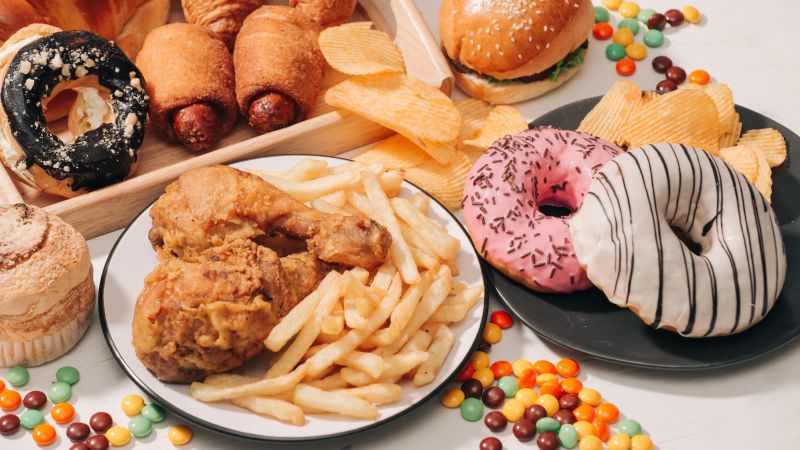 Ultraprocessed foods significantly increase men's risk of colorectal cancer and can lead to early death for both men and women, especially from heart disease, according to two new studies.
www.cnn.com
A few quotes:
"These two studies continue the consistency: Ultraprocessed foods are unambiguously associated with an increased risk for chronic disease"
"Americans consume a large percentage of their daily calories from ultraprocessed foods -- 58% in adults and 67% in children,"
""This suggests that the increased risk of mortality is not due directly (or exclusively) to the poor nutritional quality of some products, but rather to the fact that these foods are mostly ultraprocessed"
On ultra-processing:
"Why are ultraprocessed foods so bad for us? For one, they are "ready-to-eat-or-heat industrial formulations that are made with
ingredients extracted from foods or synthesized in laboratories, with little or no whole foods
," Zhang told CNN.
These overly processed foods are often
high in added sugars and salt, low in dietary fiber, and full of chemical additives, such as artificial colors, flavors or stabilizers.
"While some ultraprocessed foods may be considered healthier than others, in general, we would recommend staying away from ultra-processed foods completely and focus on healthy unprocessed foods -- fruits, vegetables, legumes," Mendelsohn said. In 2019, the National Institute of Health (NIH) published the results of a controlled clinical trial comparing a processed and unprocessed diet.
Researchers found
those on the ultraprocessed diet ate at a faster rate -- and ate an additional 500 calories more per day
than people who were eating unprocessed foods.
...
"There is clearly something about ultraprocessed foods that makes people eat more of them without necessarily wanting to or realizing." said Nestle.
On ways to avoid it:
Macros
Mindset & meal-prepping
Instapot
Future oven
(
pics
)