Ran across an interesting article on concerning the GPU market as a whole. The quantifying of steam data and sales data does paint a more comprehensive picture of the GPU market. nvidia is the biggest discrete gpu vendor for PC gaming while AMD is doing quite well for itself being the biggest GPU vendor overall.
http://gfxspeak.com/2016/11/16/balance-power-gaming/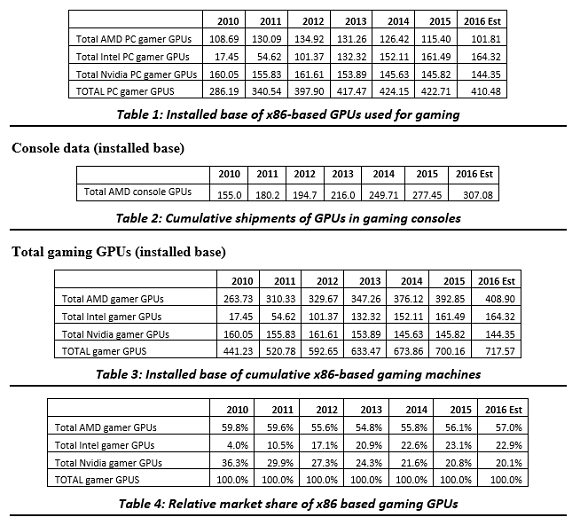 There's lots of other information also. Usually gfxspeak & jpr are more on the professional & investment scene, but this article was more general than most.
The other interesting tidbit is the 700+ million GPUs sold, nice.