He's dead, Jim.
Not even 5 months old: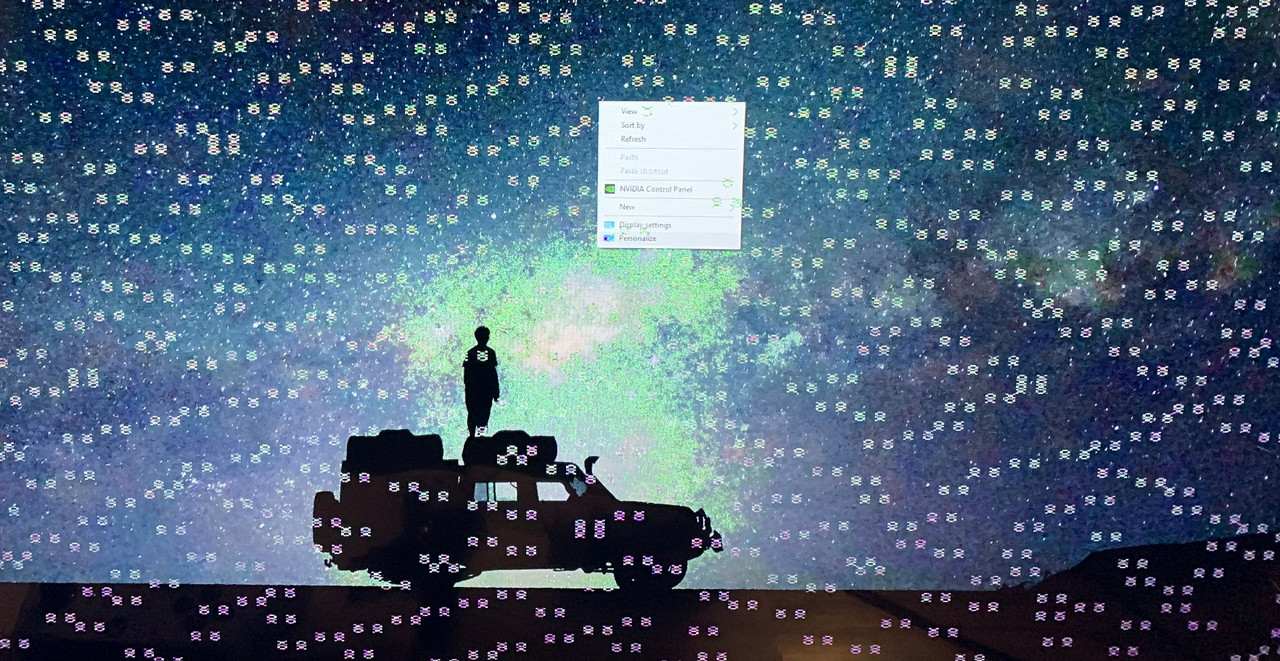 eVGA RTX 2080 Ti "Black Edition"
Run for most of its short life at 80% power limit
Always running nice and cool with 7 case fans including 2 bottom intakes blowing cold air directly on it.
Subsequent reboots yielded black screen/crash in Windows as soon as it hits 3D clocks.
Press 'F' to pay respects.
*****
4/29/2019 update
: Per eVGA support advice, I tried the following:
Please try the following.
Open up Nvidia Control Panel. Click on Manage 3D settings.
Find the Power Management settings and then set it to Prefer Maximum Performance.
That has been a fix for a lot of people with the space invader pattern.
See if that helps you as well.
Because of the black screening issue, it took several tries to implement the suggested "fix" (really, a less-than-ideal bandaid). I'm happy to report that the card actually functions, with some serious drawbacks.
1) The card runs at the base clock as its minimum clock
2) The card draws ~70W GPU *core only* at "idle" as a result (over 100W for sure with GDDR6/VRM losses included).
3) If I were to ever try to resell the card, the fact that you have to use this bandaid (and initially struggle with black screens/freezing to implement it) would probably seriously tank its resale value.
So, the card works and I'm stress-testing it now. But I'm likely not returning it to duty in my main rig due to idle power draw.
The question remains as to the cause of this issue, and why it only affects certain cards. Is it a design defect, an overly aggressive power management profile, a hardware issue, or some combination of the above?
Another question: Will whatever caused this issue lead to a reduced lifespan for the card? I still have over 2.5 years of warranty left, and the card WILL get beat on, so stay tuned on that front.
*****
5/6/2019 update:
After my polite but firmly worded response requesting an RMA, I got a response back from a different tech suggesting the following:
Run DDU and remove/clean drivers
Install latest nVidia driver (430.39 WHQL as of this writing) - I used express install
This has the effect of returning all settings to default (including the power management kludge previously suggested)
I did as instructed and rebooted. I promptly got blue and black screens for 20-30s at a time every 1-2 minutes of desktop usage. Yup, not the driver. I await eVGA's next response.
Last edited: