Italy seems to keep producing ever-more right-wing parties. It's hard to keep up.
Is any country going to firmly buck this global trend towards the populist, fascist-adjacent, far right?
Everywhere the "left" seems directionless and nearly inert. (Here, Keir Starmer barely seems to exist - even Gordon Brown has more to say than he does)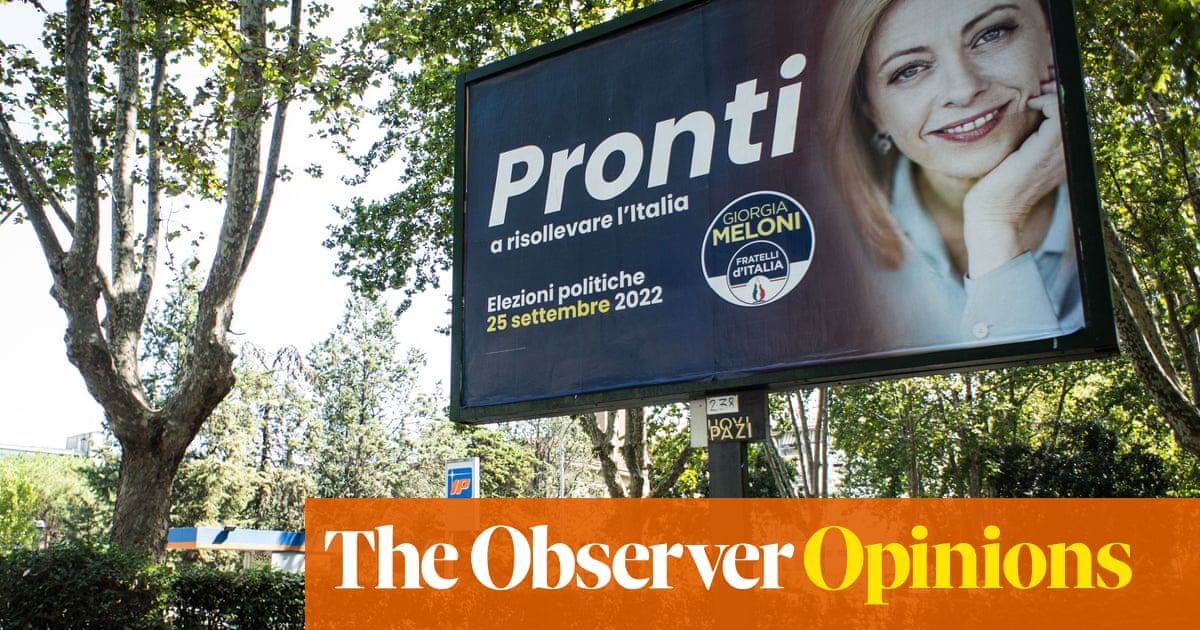 An election win for her Brothers of Italy would be a threat to democracy across Europe

www.theguardian.com
Barring an unlikely political miracle, Giorgia Meloni will become prime minister. This will be a historic moment for Italy and for Europe: Meloni is head of the far-right and populist Brothers of Italy party – the direct political heir of the neo-fascist Italian Social Movement (with which it shares part of its symbol, a flag-flame).
Meloni and Salvini are populists in the Viktor Orbán, Nigel Farage and Marine Le Pen mould. They have built their success on promises of huge and regressive tax cuts, nationalist anti-immigrant and anti-refugee rhetoric (with elements of Great Replacement theories) and anti-EU and anti-euro narratives. Much of this has been played out on social media, where Meloni and Salvini are expert players, unlike Berlusconi, who has never moved beyond television as his favourite medium.
A new coalition within Europe will take shape, encompassing Italy, Hungary and Poland, and with strong links to the ideas and slogans of Trump's United States. Meloni and Salvini have no answers to Italy's never-ending economic crisis, apart from scapegoating Europe, migrants, "bankers" and "Soros". Their strange "flat tax" proposals will almost certainly make matters worse. Even darker days await for Italy, after the ravages and divisions of the pandemic, whose effects are still being felt.

Meloni's decision to stay out of the wide emergency coalition under Draghi looks set to reap a political harvest this autumn. She has carefully cultivated her image as a mother and a patriot. Since Berlusconi first brought the far right back into the fold in the 1990s, many former post-neo-fascists have served as ministers. But the top job has never been held by someone from that tradition – until now.