Jul 31, 2018
4,110
3,531
136
This is starting to get funny. I wish we all could do that.
As Donald Trump awaits his possible indictment and arrest, he claimed that Manhattan District Attorney Alvin Bragg should be indicted instead.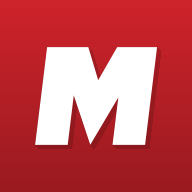 www.mediaite.com
Trump Calls for Manhattan DA Alvin Bragg to Be Criminally Charged for 'Interference in a Presidential Election'
As
Donald Trump
awaits possible indictment and his reported arrest over the
Stormy Daniels
hush money scandal, he claimed that Manhattan District Attorney
Alvin Bragg
should be indicted instead.
The former president went on a new ALL-CAPS, rage-fueled Truth Social spree on Sunday night after claiming the Manhattan DA's office is being
puppeteered
by the Biden White House. After calling Bragg a "Soros backed DA" and
lashing
out
at his other various foes, Trump demanded that Bragg be charged for interfering with his 2024 campaign for president.
"It is the District Attorney of Manhattan who is breaking the law by using the fake and fully discredited testimony (even by the [Southern District of New York]!) of a convicted liar, felon, and jailbird,
Michael Cohen
, to incredibly persecute, prosecute, and indict a former president, and now leading (by far!) presidential candidate, for a crime that doesn't exist," the ex-president seethed. "Alvin Bragg should be held accountable for the crime of 'interference in a presidential election."
Trump also posted insults toward President
Joe Biden
while complaining about America's state of affairs.
As Trump accuses Bragg of election interference, the ex-president
remains under
a grand jury investigation
for his attempts to pressure Georgia state officials into helping him overturn his 2020 election defeat. Trump also
remains under a Justice Department probe
for his conduct regarding the January 6th Capitol riot.
The former president spent the past weekend calling for his supporters to rise up and protest the Manhattan DA's office as it seems increasingly likely to indict him. Bragg has
responded to this
by declaring, "we do not tolerate attempts to intimidate our office or threaten the rule of law in New York."