The great, horny owl couple returned to the town nest over the weekend so it's time to kick off this year's baby owl thread.
Dad's back and this year he allowed me to get a few pics.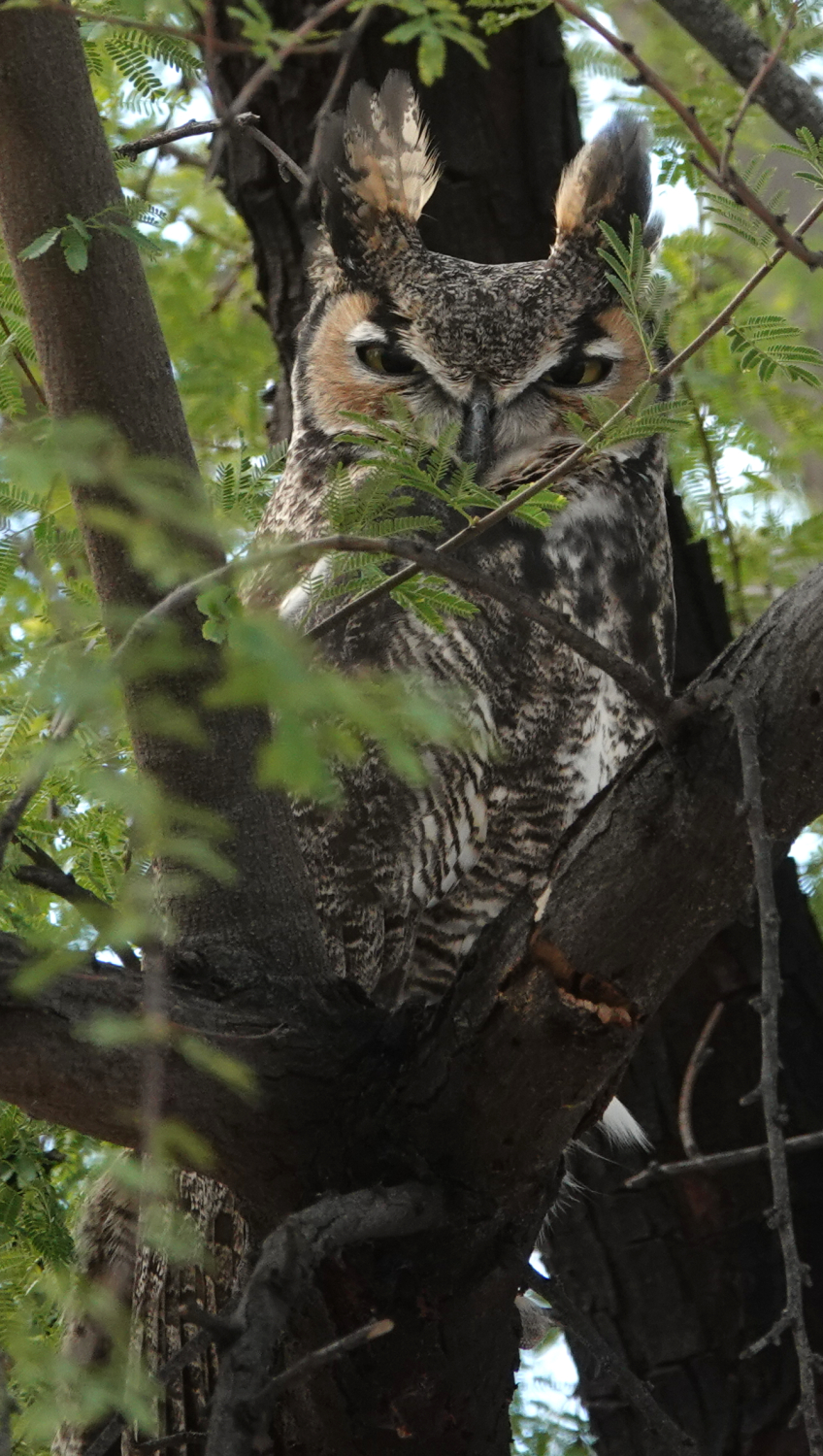 Mom's back, blood on her beak, ready for another run.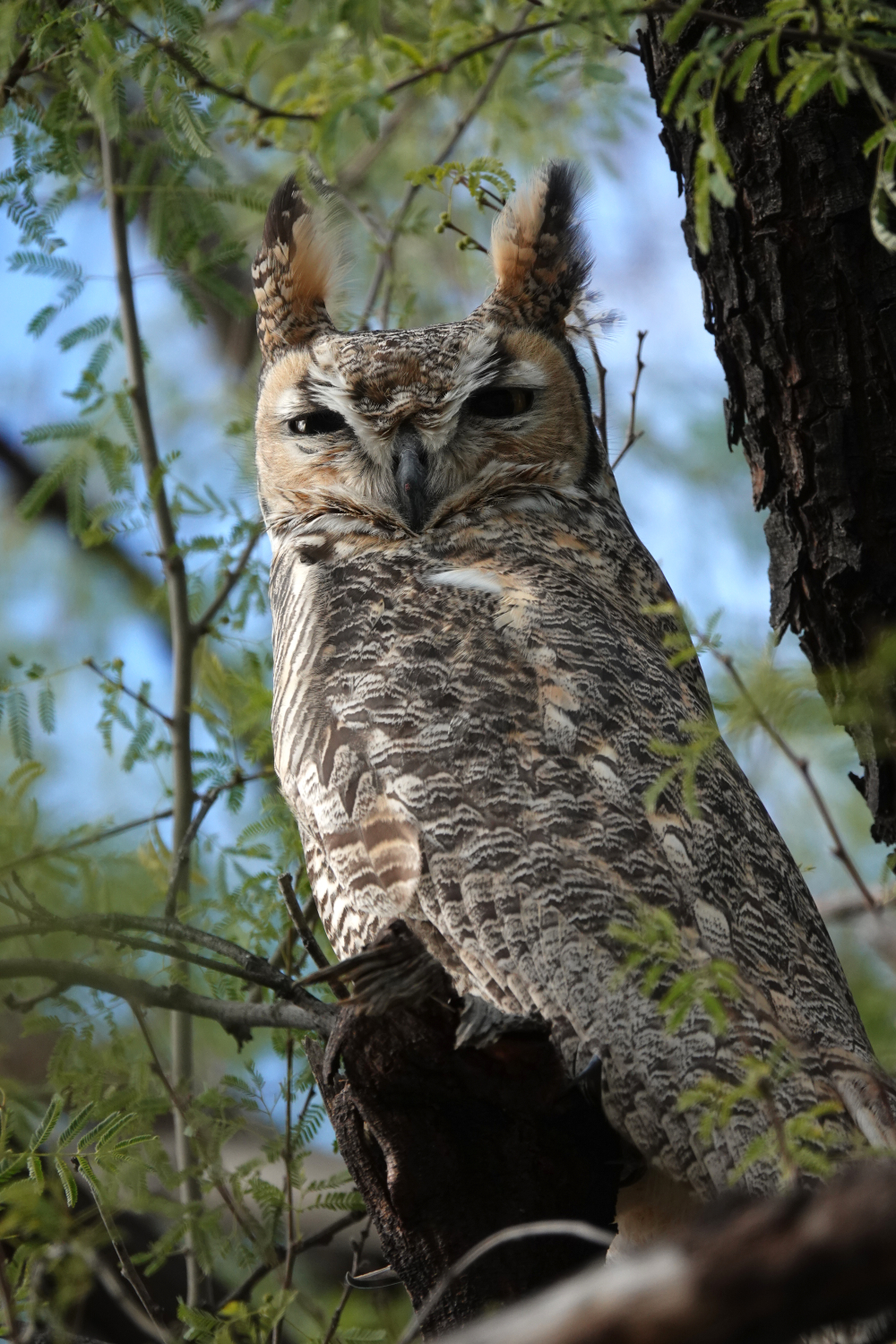 She isn't sitting on the nest yet. Last year, the eggs didn't hatch until April 10 so were laid early March. I don't know if they are starting earlier this year or if it takes awhile for the owls to determine if the nest site is still good. They lost some hunting territory to new construction since last year.
Last edited:
7