Hi all, I asked in some other boards and aslo on IndieDB, but I still didn ´t get a satisfying answer yet. I´m playing the
TGOTY Edition of "Into the Dark"
right now, and so far I made it into the 6th level.
The point is, I want to get ALL shooter AND adventure achievements in one run. I managed to build & ignite the bomb in level 2 AND to clear the Biolab, I got the chainsaw in Level 4 AND solved the puzzle with the cables powering the brothel, but now I feel I´m stuck. I watched "Night of the Living Dead" in the ingame cinema, but didn ´get an achievement for that (however, the movie is quite great if you consider its age). Now, In level 6, I KNOW how to geht this achievement: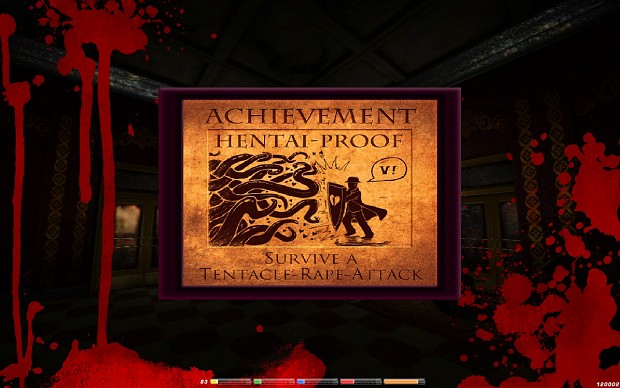 ...but I get there only if I take the shooter path. I played the piano, I shot about 20 zombie hookers, I found 3 of the tentacle hentai pic pieces, but the AI of the security system still asks for a password I don´t know.
I watched several Let´s Play videos and some walkthroughs, but I din ´t find out how to trick the AI into believing I am a Japanes PoW.
Can anyone tell me PLEASE how and where to get the 4th piece or the password?